Japan is filled with many incredibly beautiful, tourist-friendly cities, and Kyoto is definitely one of them. First-time visitors will want to plan a Kyoto itinerary in advance so the most popular temples, shrines, landmarks and shopping centers are not missed. With the right Kyoto itinerary, it's possible to visit all of the city's main sightseeing districts in just three or five days, so be sure to pack a good pair of walking shoes!
Kyoto Itinerary – Day 1: Higashiyama District & Gion
A great first day in Kyoto starts in Eastern Kyoto's Higashiyama District, one of the city's best-preserved historic districts. It's impossible to understand the beauty and tranquility of this area without experiencing it firsthand. Gion is another of the city's top historic districts and is definitely worth a visit. There are several must-see spots in both areas, as well as fun souvenir shops and restaurants.
Kiyomizu-dera Temple: Start the day at Kiyomizu-dera Temple, one of Japan's most celebrated Buddhist temples and one of the 17 Historic Monuments of Ancient Kyoto. At the entrance to the main hall is Otowa Waterfall, which separates into three streams that tourists can drink from to wish for love, longevity, or knowledge. It costs 400 yen to visit this temple.
Higashiyama District: Along the way to Yasaka Shrine, there is a stunning, stone-paved street to explore that has an Old Kyoto feel. This Higashiyama District street is lined with traditional-style shops, restaurants, and cafes. Most open around 9:00 AM or 10:00 AM for an early-morning snack or some souvenir shopping.
Yasaka Shrine (Gion Shrine): At the end of the road is Yasaka Shrine (also known as Gion Shrine). This is one of the most important Shinto shrines in the city and is free to visit. Enjoy a peaceful tour of the main shrine building and its beautiful entryway and gates.
Philosopher's Walk: This lovely pedestrian trail follows a canal for about two kilometers. As the path is lined with cherry trees, it is an especially beautiful walk in the spring when the cherry blossoms are in bloom. Plan to spend about an hour on the Philosopher's Walk, as there are several small temples, shrines, cafes, and shops to visit along the way.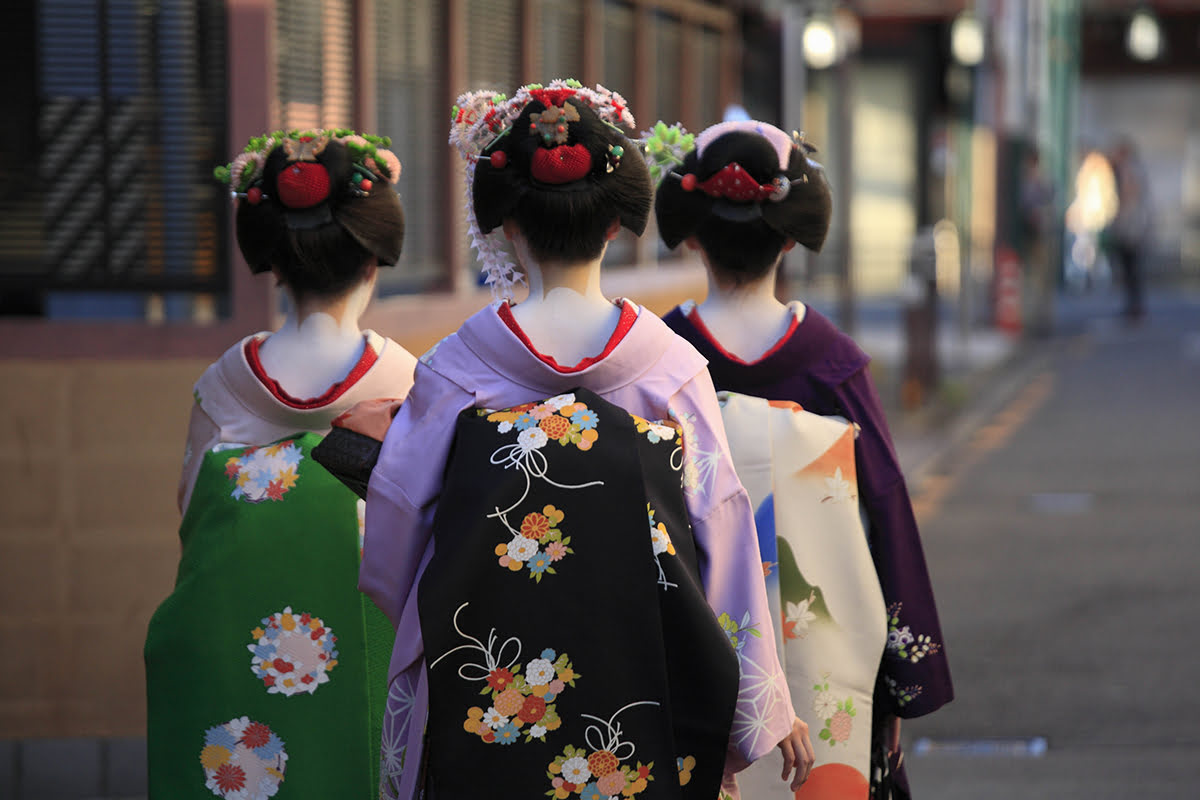 Gion District: After the walk, head back to Gion District to explore this popular sightseeing area. Gion is the city's famous geisha district, so many of the restaurants and tea shops feature entertainment by geishas or maikos (geisha apprentices). Be sure to walk through the district's most charming and picturesque areas, Hanami-koji Street and Shirakawa Area.
FIND & BOOK A HOTEL IN KYOTO TODAY
Kyoto Itinerary – Day 2: Northern Kyoto & Arashiyama
Day two in Kyoto includes a morning tour of the northern region's most beautiful temples. In the afternoon, visitors will get to experience the best of Arashiyama. Be sure to have a camera ready to take pictures of these bucket-list tourist sights.
Kinkakuji Temple: This stunning Zen temple is instantly recognizable by its gold coloring. In fact, Kinkakuji Temple is also known as the Golden Pavilion. Visiting hours are 9:00 AM to 5:00 PM, and admission is 400 yen. It's best to arrive early to beat the crowds of tourists.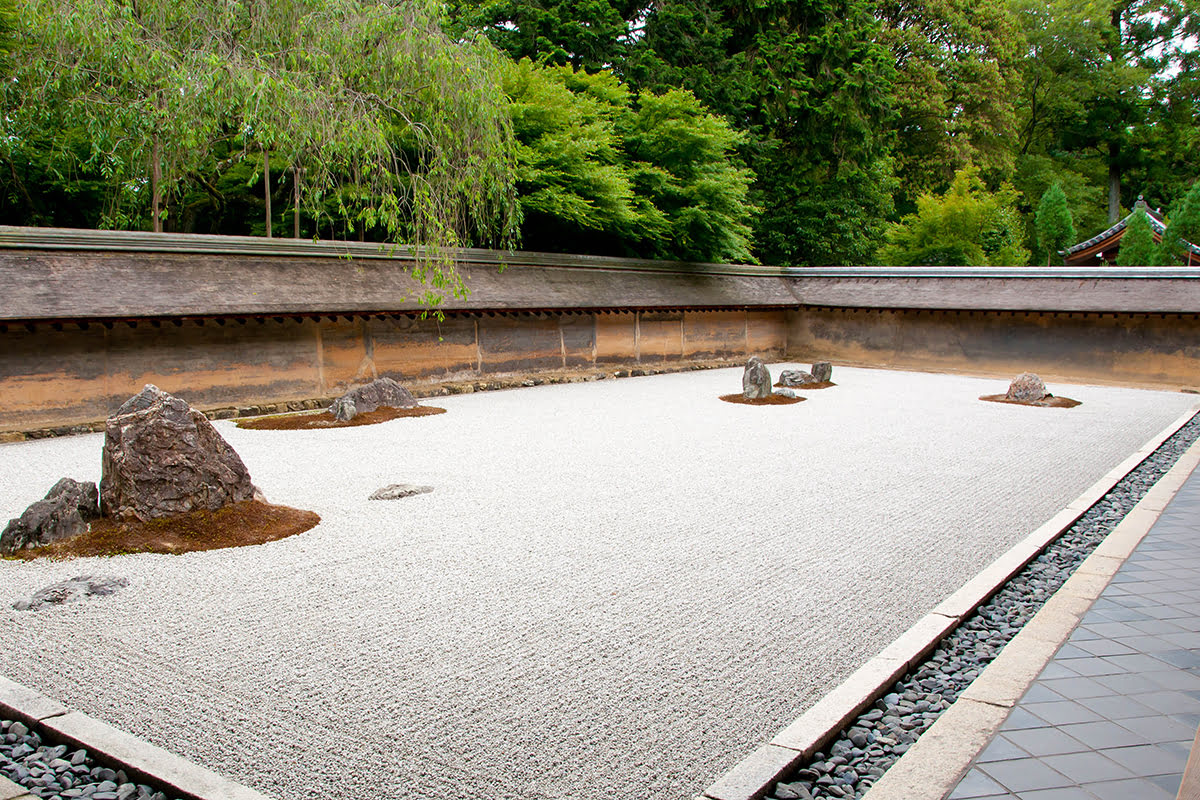 Ryoanji Temple: Another beautiful Zen temple to visit is Ryoanji Temple, a religious landmark that's famous for its zen rock garden. It costs 500 yen to enter the temple and ascend to the veranda, from where the garden is best viewed. While there are many theories, no one knows for sure the significance of the garden's layout. There is also a lovely park and pond area on the temple grounds.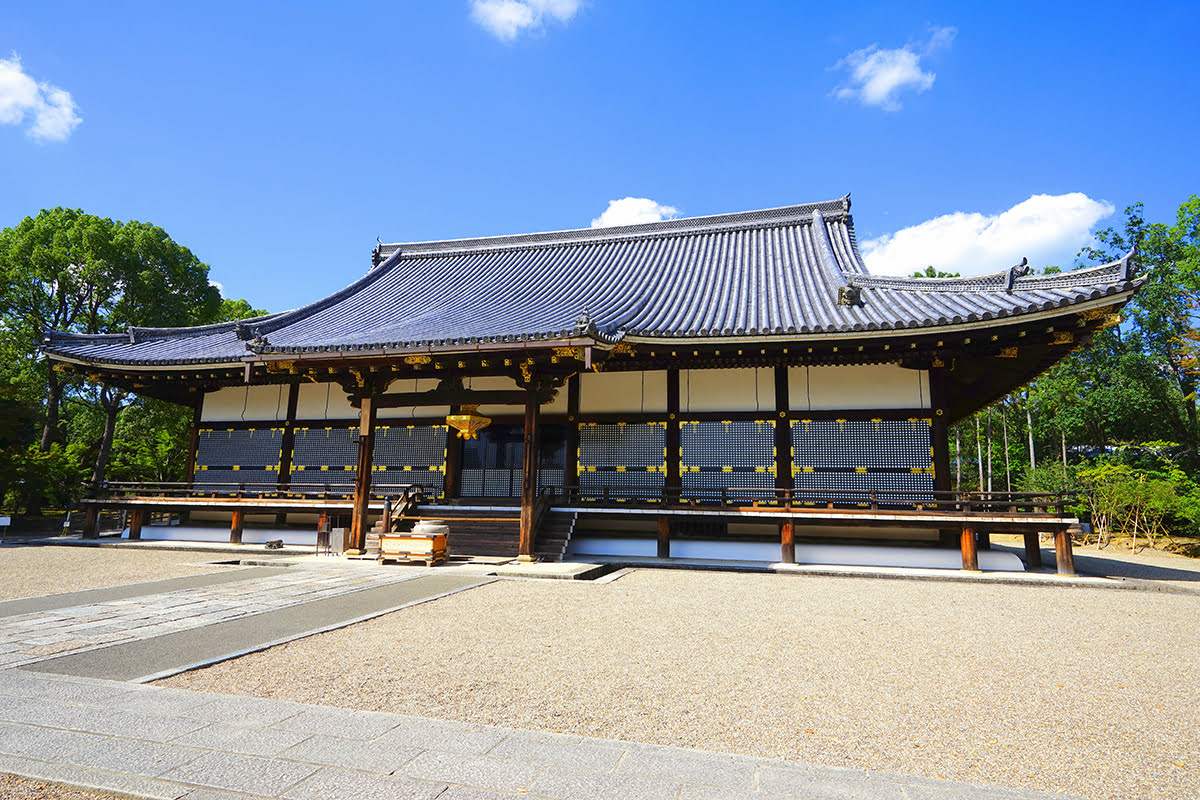 Ninnaji Temple: This temple is another of the 17 Historic Monuments of Ancient Kyoto and was once used by a member of the Imperial Family. It costs 500 yen to enter the main Ninnaji Temple building, but tourists can also take a peaceful walk around the temple gardens for free during most of the year. When the cherry blossoms are in bloom, a garden fee applies.
Sagano Bamboo Forest: Also known as the Arashiyama Bamboo Grove, this towering forest of bamboo is an iconic Kyoto sightseeing spot that must be seen to be believed. The pedestrian path winds through a grove of bamboo plants that can reach up to 30 meters high. Since the forest can be quite crowded with tourists, visitors may also choose to return at night, when the path is lit with lanterns, and the sway of the bamboo plants is the only sound to be heard.
Tenryuji Temple: The fourth temple to visit on day two is Tenryuji Temple, located in the Arashiyama district. The temple garden features a pond, a forested area of pine trees, and a stunning view of the Arashiyama mountains. It costs 500 yen to enter the grounds, and an extra 300 yen to enter the temple buildings.
Togetsukyo Bridge: To get to the last sightseeing spot of the day, travelers will have to cross Togetsukyo Bridge. This 150-meter long bridge can be traversed on foot or via rickshaw (a wheeled cart for one to two passengers that is powered by a runner or cyclist). The bridge offers incredible views of the surrounding area, especially in the spring and autumn.
Arashiyama Monkey Park Iwatayama: At the end of a busy travel day, tourists will be rewarded with a fun and unique experience – a hike amongst snow monkeys. While visitors may feed the monkeys in some areas, they are encouraged not to touch or stare at them as they are still wild animals. After a scenic Arashiyama Monkey Park hike, tourists will reach a vast plateau with benches and viewfinders to take in the view from above.
FIND & BOOK A HOTEL IN KYOTO TODAY
Kyoto Itinerary – Day 3: Fushimi-Inari Shrine & Downtown Kyoto
Day three in Kyoto involves a morning trip to one of the city's most iconic sights, which was featured in the 2005 film Memoirs of a Geisha, and in several Japanese television shows and manga. Afterward, it's time to take a trip to busy downtown Kyoto to visit some of the best shopping spots and find a few great trip souvenirs to bring home.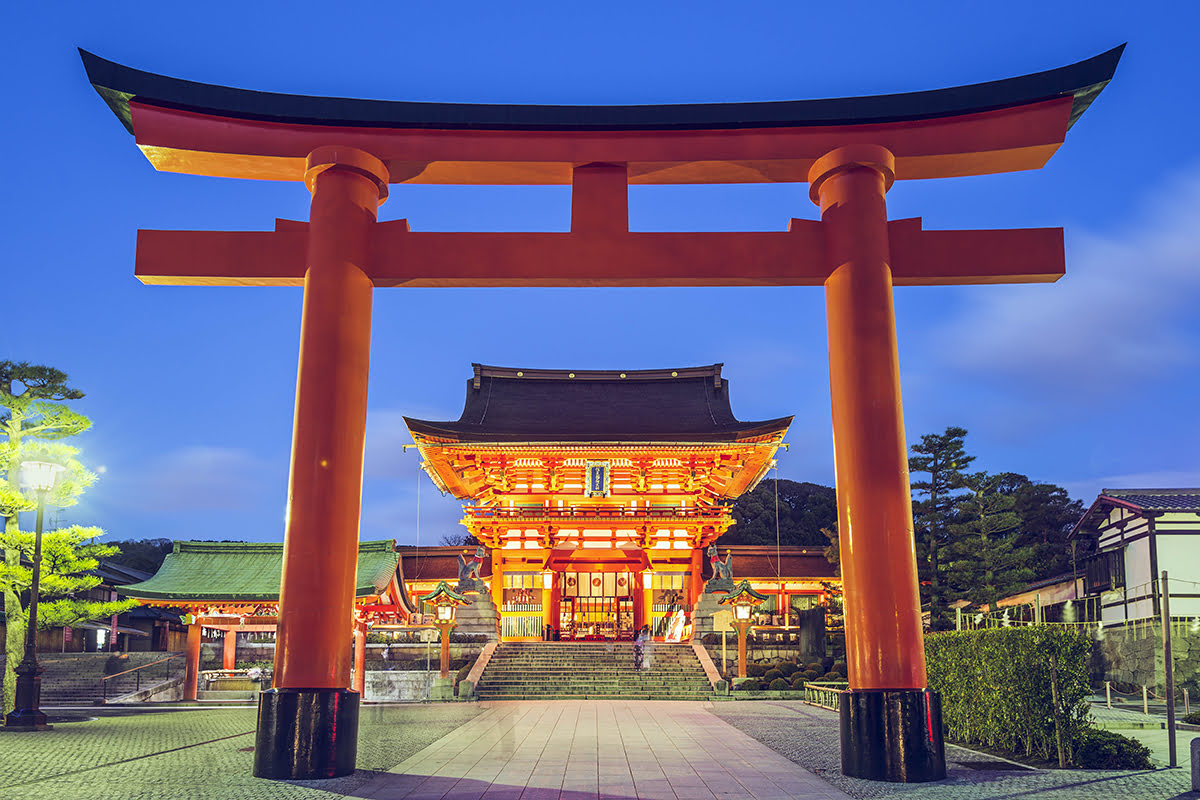 Fushimi-Inari Shrine: Featured often in popular culture, Fushimi-Inari Shrine is definitely a must-visit spot for first-time Kyoto travelers. While the shrine itself is stunning, the path of vermillion torii (Shinto gates) is where tourists gather. This path of reddish-orange gates winds up Inari Mountain and is a beautiful spot for photographs. About 30 minutes up is Yotsutsuji, a landing with incredible views of Kyoto. The shrine and torii path are always open and free to visit.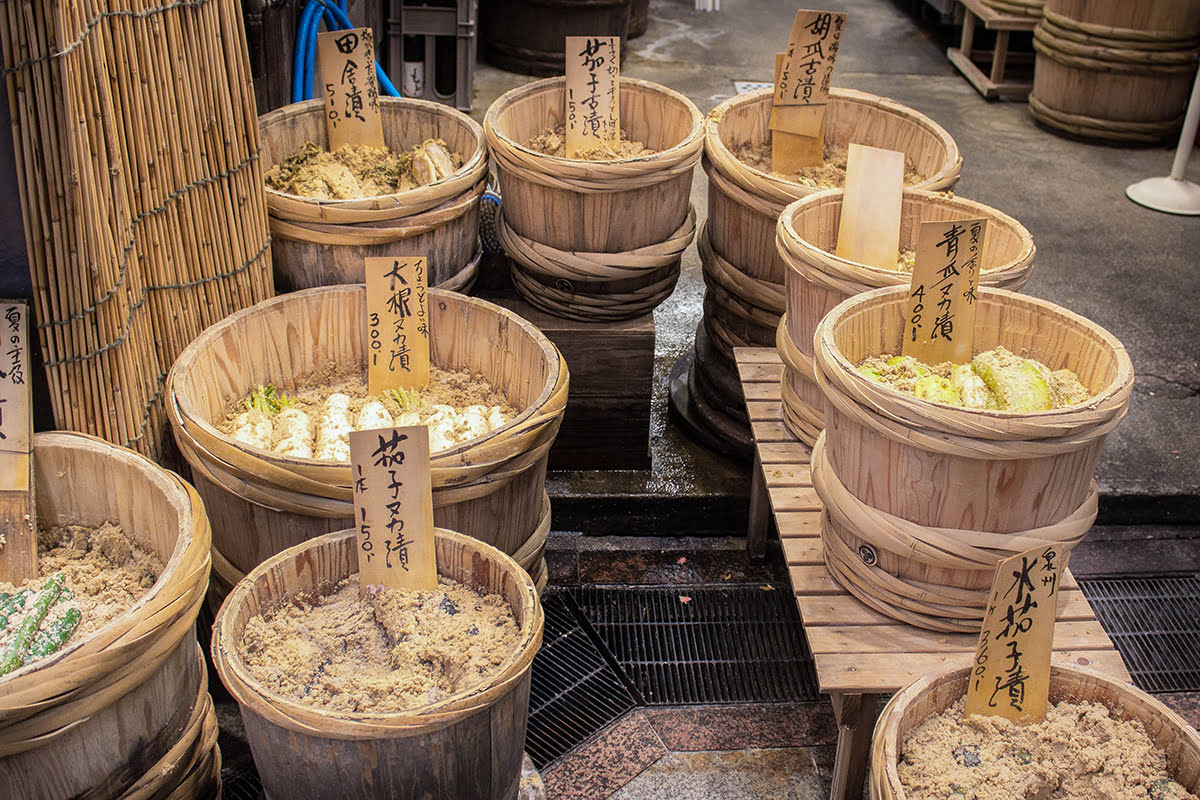 Nishiki Market: For the real Kyoto local experience, travelers must take a trip to Nishiki Market in downtown Kyoto. This covered shopping street features dozens and dozens of shops, most of which open around 9:00 AM and close around 6:00 PM. The majority of the vendors at this lively market sell food items, like fresh Kyoto produce, fish, and tea, as well as packaged food items that make great snacks or souvenirs. Food-related gifts, like knives and cookware, are also for sale here at Aritsugu.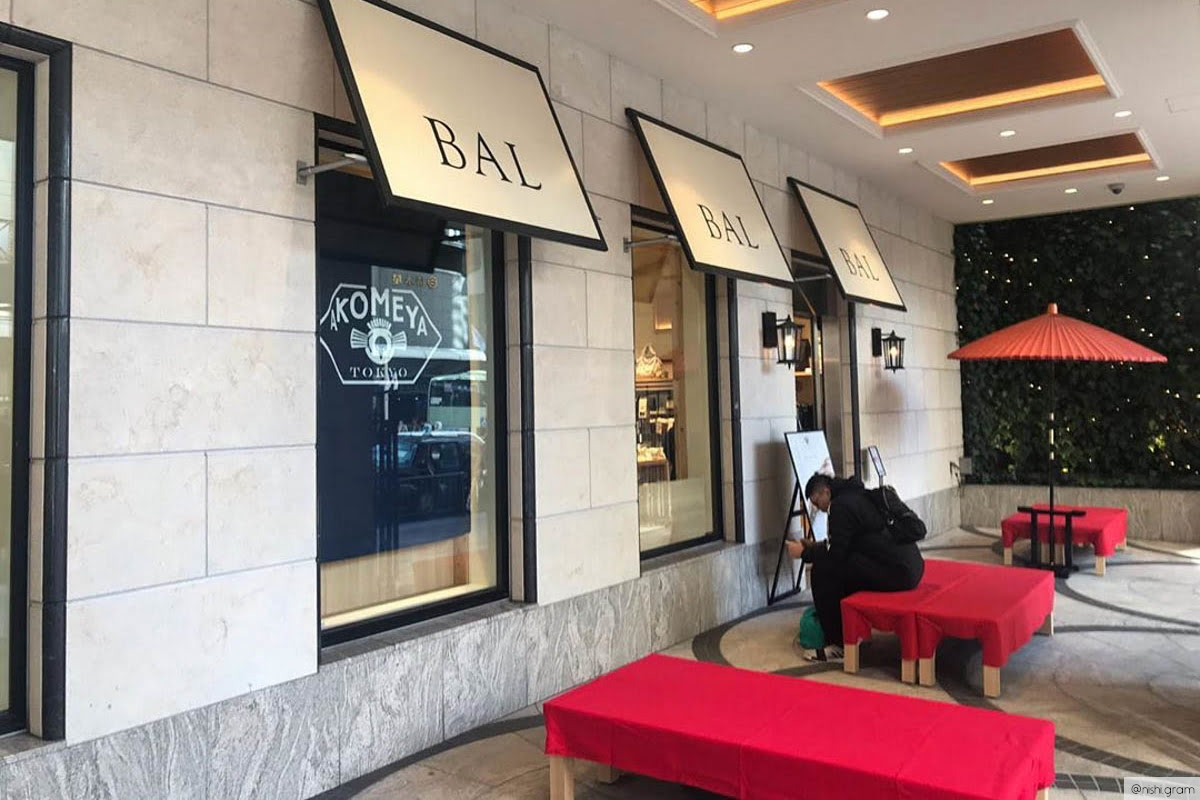 Kyoto BAL: Another top shopping spot in downtown Kyoto is Kyoto BAL, a luxury shopping center that's located within a 10-minute walk of Nishiki Market. Even for tourists on a budget, it's worth a visit to tour the elegant, upscale shops and do a little window shopping.
Kyoto Station: Visitors to Kyoto will likely be familiar with Kyoto Station as a main transportation hub, but it's also filled with shops, cafes, and restaurants that are fun to explore. There are several different department stores and shopping malls operating near or within the building, like Porta underground shopping mall and Isetan department store. There is also Kyoto Theater in the northeast corner, which hosts concerts and plays, and a small art gallery (Museum EKI Kyoto) on the 7th floor.
Kyoto Tower: After a delicious dinner downtown, there's no better way to end a Kyoto vacation than by seeing the city all lit up from above from Kyoto Tower. The tower sits across from Kyoto Station and stands over 130 meters tall. The 360-degree viewing platform is open daily and costs 800 yen, with the last entry at 8:40 PM. At the base of the tower, there's also a well-loved public bathhouse where travelers can enjoy a relaxing soak after a long three days of sightseeing.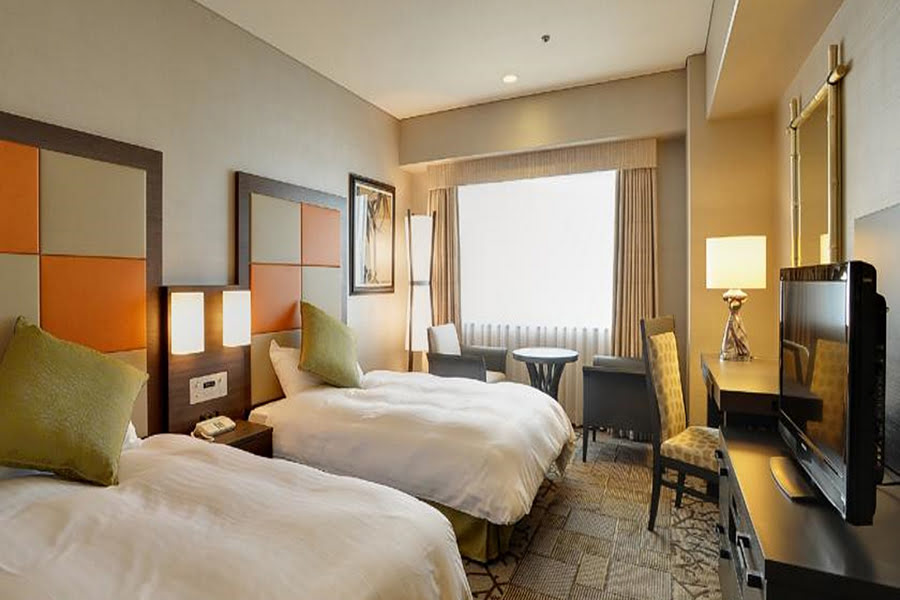 FIND & BOOK A HOTEL IN KYOTO TODAY
Kyoto Itinerary – Day 4: Central Kyoto
For travelers with more time to spend in beautiful Kyoto, there are many other sights to see that won't fit into a three-day travel plan. Start the trip with the above destinations, then add the following two-day Kyoto itinerary for a well-rounded experience. Day four includes a tour of some of central Kyoto's most popular landmarks.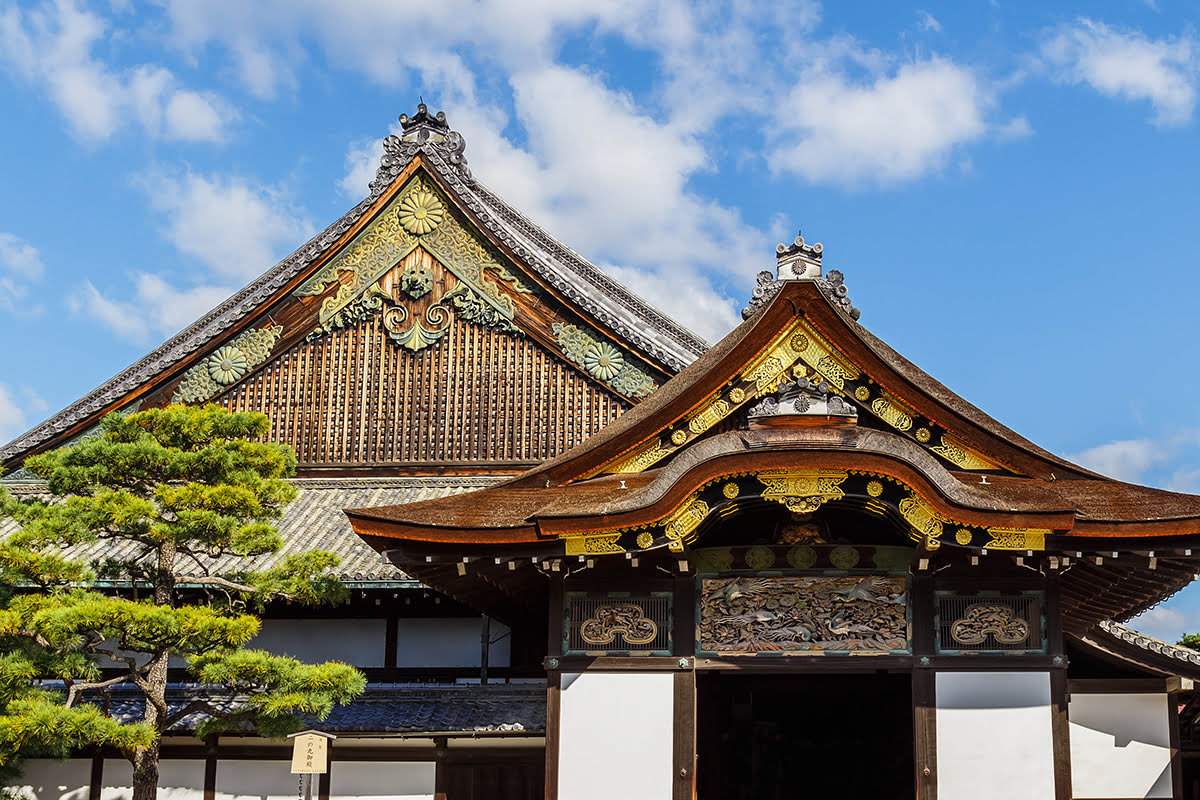 Nijo Castle: Built in 1603, this historic castle stands as an example of traditional Japanese castle architecture. The main Nijo Castle buildings are surrounded by a moat and stone wall, originally built to protect the shogun and their family. There's a lot to see both inside and outside of the castle, and many places to take lovely tourist photos. It will cost 1,030 yen to visit the grounds and enter Ninomaru Palace.
Kyoto Imperial Palace: Located about a 15-minute walk from Nijo Castle is another important palace, Kyoto Imperial Palace. Also known as Kyoto Gosho, this palace was home to Japan's imperial family for many years. While most of the interior palace is not accessible to tourists, guests may take a free guided tour of the area to learn as much as possible about the landmark's historical and cultural significance.
Kyoto Gyoen National Garden: Kyoto Imperial Palace is located in Kyoto Gyoen National Garden (Kyoto Imperial Park), a giant green space with various important landmarks. After visiting the main palace, tourists can take a peaceful walk to explore the rest of the area or have a nice picnic lunch. Some attractions in the park include Kyoto Sentō Imperial Palace, Itsukushima-Jinja Shrine, and Site of Kan'in-no-miya Residence.
Kyoto Botanical Gardens: While there are many places within Kyoto to experience the beauty of nature, none are quite as special as Kyoto Botanical Gardens. This giant garden and conservatory is home to over 12,000 species of native plants, including bamboo plants, bonsai trees, cherry trees, various flower varieties, and more. It will cost 200 yen to enter the garden and an additional 200 yen to enter the conservatory, which is a great option for tourists visiting during the rainy season.
FIND & BOOK A HOTEL IN KYOTO TODAY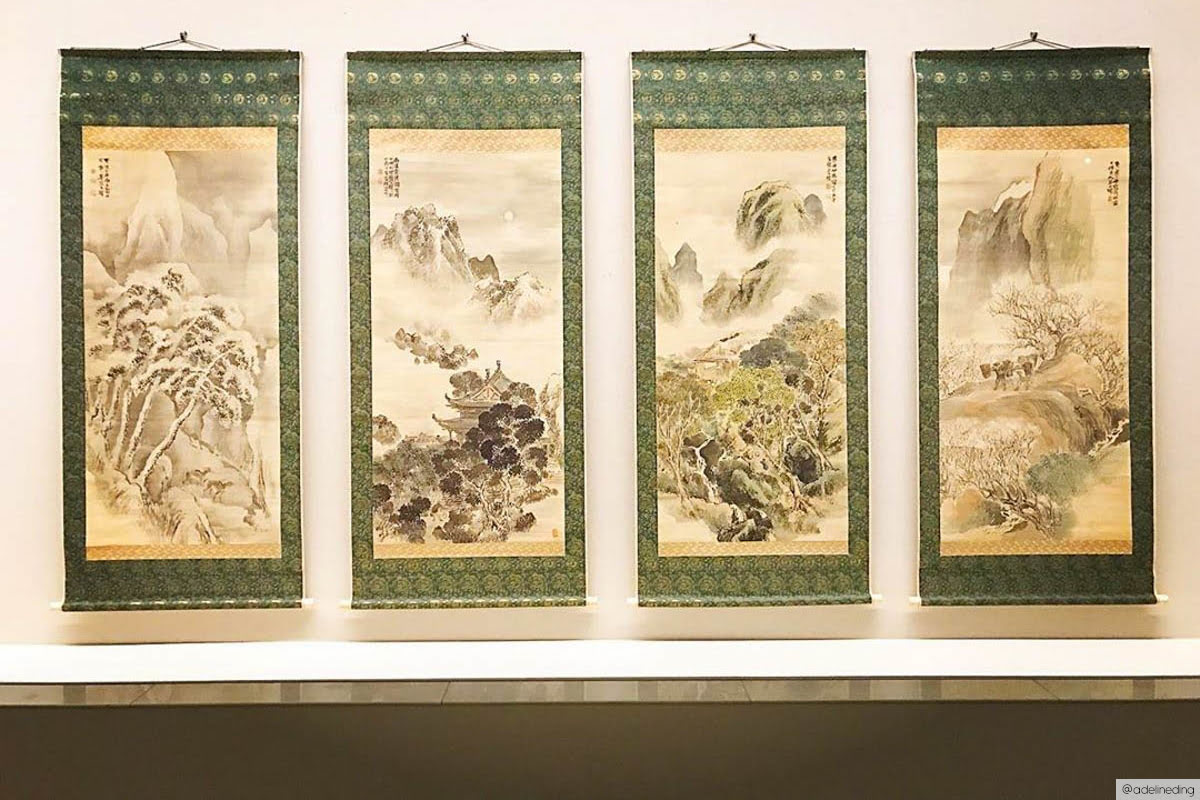 Kyoto Itinerary – Day 5: Kyoto Museum Tour
One of the best ways to really get to know a city is by visiting its museums. Kyoto has no shortage of incredible museums to visit. Some are typical museums that feature art galleries and general history exhibits, while others focus on a specific industry. Since they are all very different, tourists can spend a whole day exploring some or all of the museums below.
The Museum of Kyoto: Since opening in 1988, The Museum of Kyoto has offered tourists and locals a look into the history and culture of Kyoto Prefecture. Visitors can watch films, view Kyoto artwork, and tour the special exhibitions. It is open Tuesday to Sunday from 10:00 AM to 7:30 PM, and admission costs 500 yen.
Kyoto International Manga Museum: Manga (Japanese comics) are incredibly popular in Japan and read by people of all ages. It's no surprise, then, that there is a museum in Kyoto devoted entirely to this art style. Kyoto International Manga Museum features an extensive manga collection in all genres, plus rotating special exhibits that focus on certain artists. There are also thousands of manga available to read on-site in cozy reading areas. It will cost 800 yen to visit, and it is open every day except Wednesdays and holidays from 10:00 AM to 6:00 PM.
National Museum of Modern Art, Kyoto (MoMAK): Collecting and preserving Japanese art is the primary goal of National Museum of Modern Art, Kyoto, an art museum that opened to the public in 1986. In addition to paintings and prints, other forms of art, like sculptures, crafts, and photographs, are also on display. MoMAK is closed on Mondays and holidays and costs 430 yen to visit. It opens at 9:30 AM and closes at 5:00 PM, except on Fridays and Saturdays when it stays open until 8:00 PM.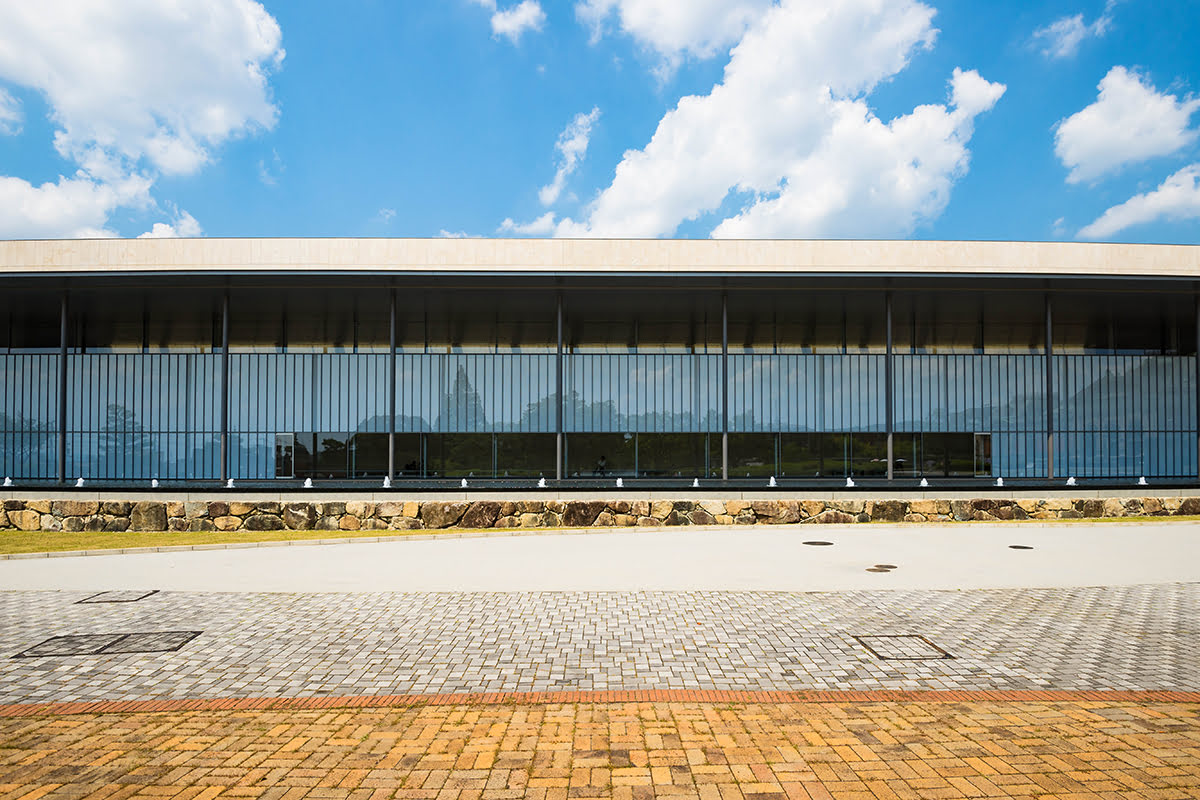 Kyoto National Museum: Another of the city's most important art museums is Kyoto National Museum, located in Higashiyama District. While MoMAK focuses on 20th-century art, Kyoto National Museum mainly displays pre-modern Japanese art. There are three main museum sectors: fine art (like paintings and sculptures), handicrafts (like pottery and metalworks), and archaeology (like historical treasures and cultural items). The museum is open from Tuesday to Sunday and costs 520 yen. It is open from 9:30 AM to 8:00 PM on Fridays and Saturdays and until 5:00 PM every other day.
Gekkeikan Okura Sake Museum: One of Japan's oldest sake companies, Gekkeikan Sake Company, runs a fun sake museum in northeast Kyoto. The Gekkeikan Okura Sake Museum focuses on the history of sake making in Japan, with real brewing equipment on display and step-by-step walk-throughs of the process of creating rice wine. Guests are also treated to sake tasting after the facility tour. The museum is open from 9:30 AM to 4:30 PM most days of the year and costs 400 yen.
Nishijin Textile Center: As a store, museum, workshop, and gallery all rolled into one, Nishijin Textile Center is the place in Kyoto to experience everything related to textiles. Many artisans work in the building, dying and weaving fabrics to craft silk scarves, kimonos, and more. The small museum features exhibits about textile history, and the store is a great place to buy Kyoto souvenirs. The center is open daily from 10:00 AM to 5:00 PM and is free to visit.
FIND & BOOK A HOTEL IN KYOTO TODAY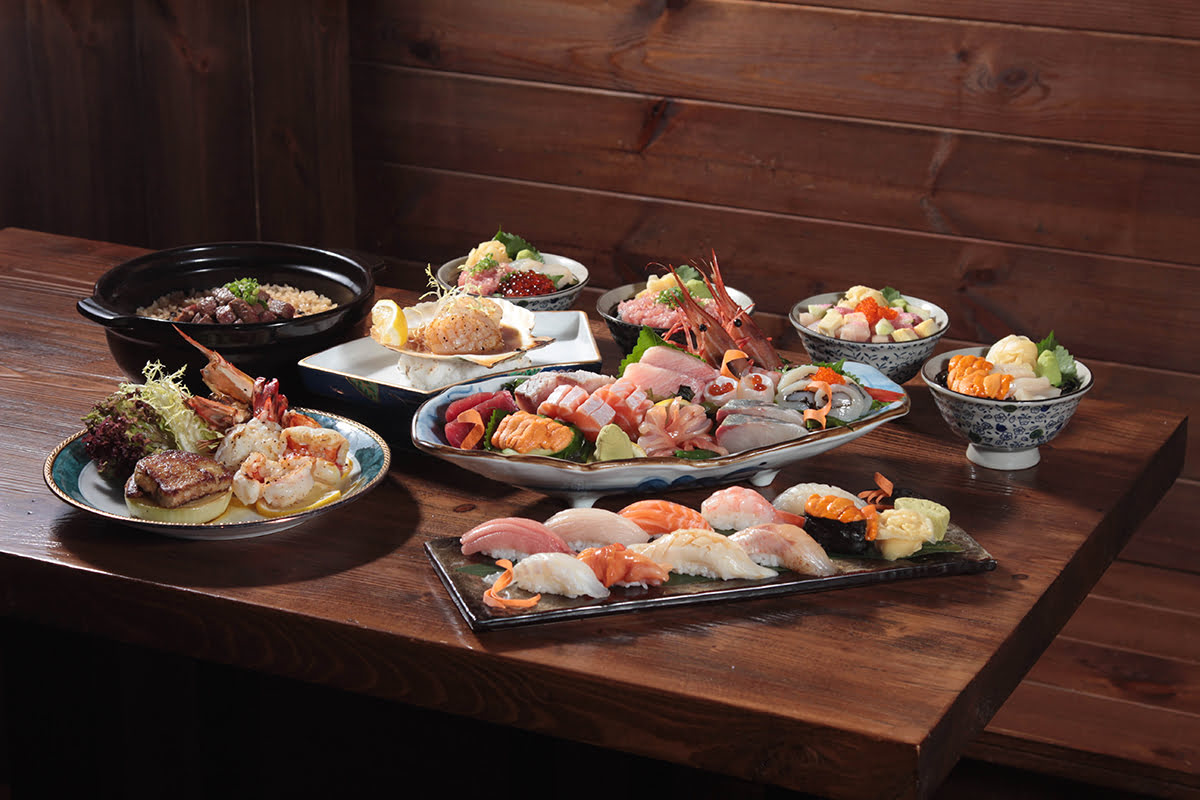 Kyoto Itinerary | Popular Restaurants
Since food preferences are very personal, these 3-day and 5-day Kyoto itineraries focus on sightseeing destinations and don't include any suggestions for lunch or dinner stops. However, many people would argue that the best part about any trip is experiencing the local cuisine. While there are hundreds of amazing restaurants to choose from in Kyoto, these are some of the most well-reviewed and popular spots to eat.
Sushisei Kyoto: Located in downtown Kyoto near Daimaru Department Store, Sushisei Kyoto is a top spot for affordable sushi. They offer many different platter options for a fresh, varied sushi lunch.
Gyoza Hohei: For a delicious plate of gyoza (Japanese dumplings), there's no better place to go than Gyoza Hohei in Gion district. This restaurant offers several types of gyoza, plus a few side dishes. It can get very busy, but visitors can put their names on the table list and enjoy a drink while they wait.
Hatakaku: The specialty at Hatakaku in Nishijin District is botan-nabe (Japanese wild boar stew). This hot pot dish uses fresh, seasonal ingredients in a mild broth. There are also several private rooms available to book in advance, for as few as two people or as many as 70.
Hafuu Honten: Located in a residential area in central Kyoto, Hafuu Honten is a hidden gem. This restaurant serves traditional Japanese fare in a modern setting with great ambiance. Sitting at the counter allows travelers to watch the chefs at work, but table seating is also available.
Okonomiyaki Katsu: Enjoy delicious okonomiyaki (savory Japanese pancakes) dishes at the family-run Okonomiyaki Katsu, located in northern Kyoto. The restaurant is open for lunch and dinner, and also specializes in yakisoba (stir-fried dishes with wheat noodles). It's a cozy and friendly spot to stop for an affordable meal.
Yasakadori Enraku: At Yasakadori Enraku, great food is just one part of the dining experience. Each table also gets to enjoy the company of a maiko (geisha apprentice). The maiko will explain a bit about geisha culture (English interpreters are available for those who do not speak Japanese), perform a dance, answer questions from guests, and play games.
FIND & BOOK A HOTEL IN KYOTO TODAY
Day Trips from Kyoto
While there is no shortage of incredible sights to see in Kyoto, some tourists may enjoy taking a quick day trip outside of the city for a new experience. Luckily, there are several lovely locations that are easily reached from Kyoto within a few hours or less of travel time. Any of these excursions are perfect in conjunction with the above 5-day Kyoto itinerary or trips lasting longer than five days. Travelers may also choose to swap out one of the daily itineraries above for a tour of a nearby location instead.
FIND & BOOK A HOTEL IN KYOTO TODAY