If you're looking for hotels in Melbourne and have a budget in mind, this city has an abundance of accommodations available for every traveler. Check out luxury resorts and 5-star hotels near the CBD, or find a backpacker hotel and save more of your AUD for seeing famous Melbourne attractions like the Yarra River and Queen Victoria Market!

Luxury
If you're looking to spend your days and nights in Melbourne in luxury, you will find plenty of five-star properties to meet your every need. Here are two popular luxury hotels in Melbourne.
The Langham Melbourne
With either a view of the Yarra River or of the Melbourne city skyline, The Langham's spacious rooms offer quite a view from its Southbank Promenade location, which is only a short distance from National Gallery of Victoria and Arts Centre Melbourne. Although the hotel is less contemporary than some of its cohorts, its elegant European decor is accompanied by the latest technology including iPod docks, media hubs, and LCD TVs. The notable Melba Restaurant in on-site, as well as a 15-meter swimming pool and gym, and The Langham is renowned for its impeccable service and housekeeping.
QT Melbourne
QT Melbourne differs from that of your typical five-star hotel; its industrial design and eclectic contemporary art make it a unique and fun place to stay but with the same five-star amenities you'd expect. The rooms feature gel-foam mattresses, LCD TV, coffee machine, minibar, bathrobes, and in-house movies. QT Melbourne has its own restaurant, Pascale Bar & Grill, and its own rooftop terrace bar, the popular Rooftop at QT. With everything you need in the hotel, be sure to step outside; its location in the theatre district is just a five-minute walk from Collins Street, one of the city's main commercial and retail streets.
FIND LUXURY HOTELS IN MELBOURNE
Boutique
When it comes to hotels in Melbourne, you can stay in the typical chain, big-name hotels, or you can stay in one that offers a unique one-of-a-kind atmosphere along with stellar amenities. Here some of the highest-rated boutique hotels in Melbourne.
Art Series
This boutique hotel group offers 5-star accommodations with each one inspired by and dedicated to the work of renowned contemporary Australian artists.
Suites can run you from $1,000AUD up to $5,000AUD per night, and they feature their own art collection and art library as well as your other luxury amenities with eclectic finishings and colorful accents.
Jasper Boutique Hotel
Offering more affordable boutique accommodation, the Jasper Boutique Hotel is located in the lively Market Precinct of Melbourne's CBD, making it a walkable distance to great shopping and sites like Queen Victoria Market. With such a prime location and an affordable price tag, the hotel is highly rated for its proximity to public transportation and its spacious, clean rooms with large balconies. Jasper Kitchen allows you to dine indoors or outdoors, and many guests comment on the high quality of the in-house food and room service. Jasper Boutique Hotel's minimalist design is accompanied by mood lighting in the halls, and it features modern facilities such as a gym, pool, and spa.
FIND BOUTIQUE HOTELS IN MELBOURNE
Serviced Apartments
Apartments are a popular choice for those who are staying long-term in Melbourne. With the amenities of a hotel and the creature comforts of home, these serviced apartments are the top choices for long-term stays in the city.
City Tempo – Queen Street
City Tempo – Queen Street is ideal for those who want to be in the center of it all: these serviced apartments are centrally located near the subway, bus stops, restaurants, shopping areas, Chinatown and Queen Victoria Market. The modern furnished rooms are perfect for long stays, whether for business or pleasure, and they are reasonably priced at around $80AUD per night. Most of its rooms feature a queen-sized bed, free wifi, TV and DVD player, washing machine, and a fully-equipped kitchen including stainless steel kitchen appliances such as a refrigerator and dishwasher. Guests also have access to a fitness room and sauna. City Tempo – Queen Street apartments will make you feel right at home in the center of Melbourne.
Citadines on Bourke Melbourne
Incredibly large apartments, a great location, and exceptional staff make Citadines on Bourke Melbourne a lovely home base for your stay in Melbourne. The rooms range from studios to spacious two-bedroom apartments and are fully equipped for self-catering with a well-stocked kitchenette and washer and dryer on alternating floors. There is an onsite pool, sauna, and fitness center for guests, and cleaning service is offered daily. Best of all, Citadines on Bourke Melbourne is located one street over from Chinatown, has a tram stop in front, and is within a short walking distance to Queen Victoria Market and most of Melbourne's most popular sites.
FIND SERVICED APARTMENTS IN MELBOURNE
Budget
If you're planning on spending most of your time in Melbourne actually out in the city, you might not be so worried about a fancy hotel. There's plenty outside you are going to spend your money on, so you just need a hotel in Melbourne that's nice, clean, and affordable, right?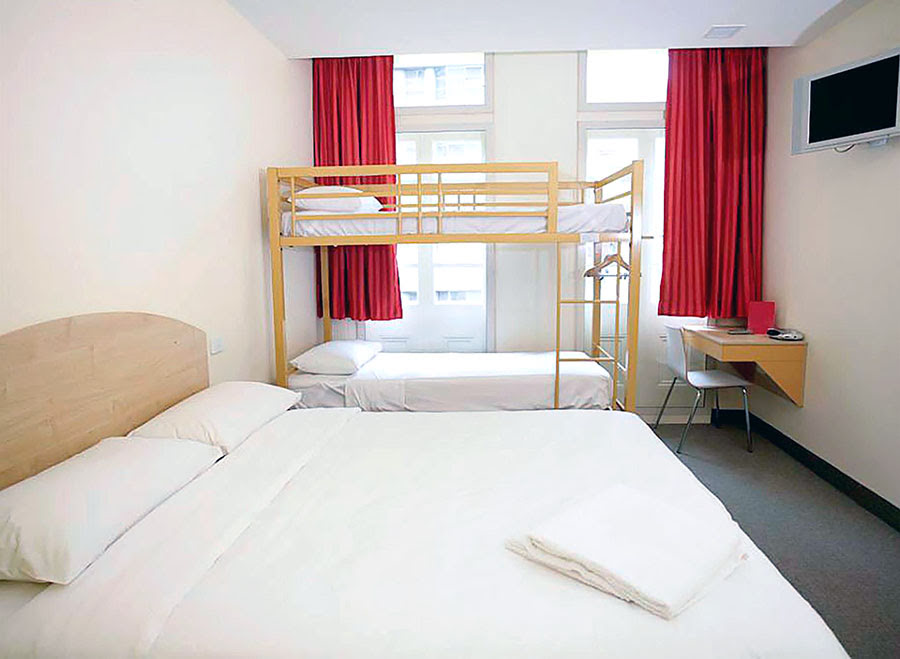 Ibis Budget Melbourne CBD
ibis Budget Melbourne CBD is located just a few minutes' walk from Flinders Street and Southern Cross Station and dozens of restaurants, nightclubs, and retail shopping. The hotel's pristine rooms offer all the amenities you'd expect to find in a hotel (except shampoo and conditioner), and although the rooms may be a bit small, it's made up for by impeccable housekeeping, a perfect location, and affordability. At an average of $50AUD per night, ibis Budget Melbourne CBD does not feel like a budget hotel, and the service is top-notch.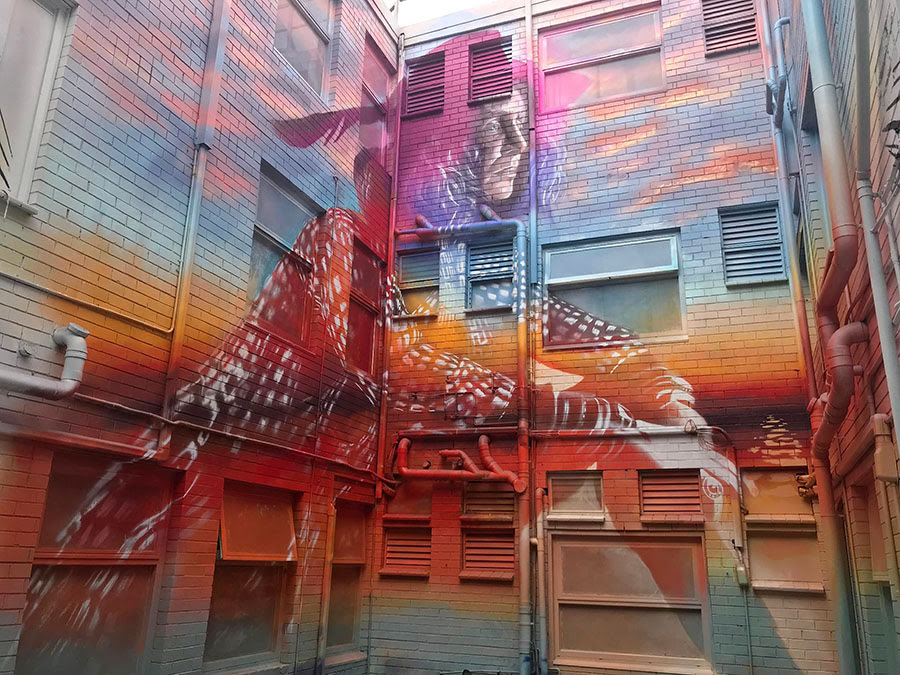 Miami Hotel Melbourne
Situated on Hawke Street in west Melbourne, Miami Hotel Melbourne offers a strategic location within walking distance to public transport, Queen Victoria Market, Docklands, Royal Park, Harbour Town shopping, and Melbourne Zoo. Because it's just outside the city center, you can expect a quieter neighborhood, but one that still has restaurants and shops nearby. The hotel provides super affordable accommodations, and a double room on average goes for $45AUD per night. Family rooms start for around $70AUD. Miami Hotel Melbourne's rooms are praised for being spacious, clean, and homey, and the well-stocked common kitchen is a great bonus for those who want to cook on their own.
FIND CHEAP HOTELS IN MELBOURNE
Hostels
Melbourne is pretty hard to beat with the sheer number of highly-rated and affordable hostels. In fact, there aren't many hostels that aren't recommended! The city is chock-full of options that cater to young travelers, backpackers, families, and just those on a tight budget.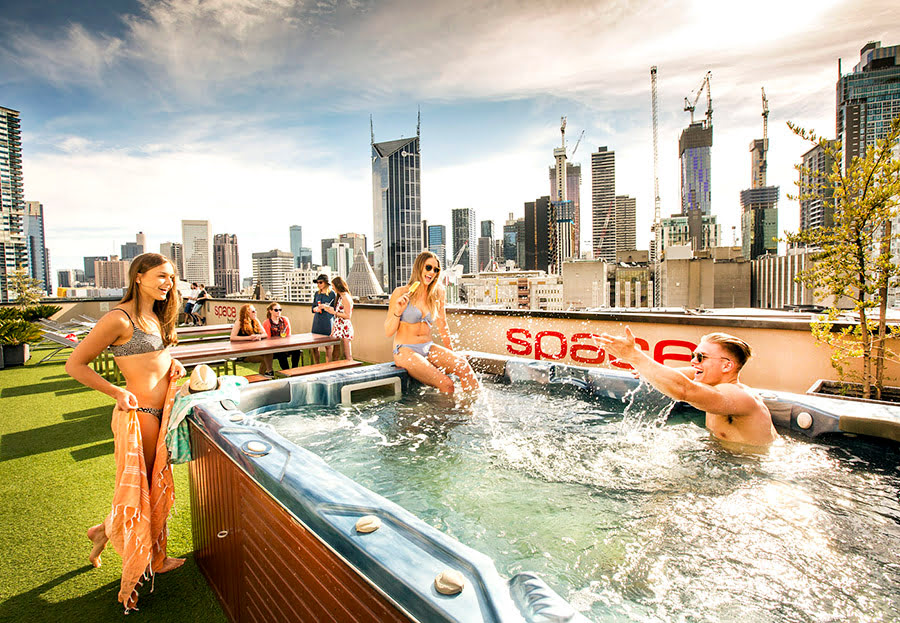 Space Hotel
This 3.5-star hostel/hotel is consistently rated among the highest in satisfaction by its guests for its cleanliness, helpful staff, convenient location, and high-tech features. Just a short walk from Chinatown and Queen Victoria Market, Space Hotel offers family rooms, semi-private and gender-separated dormitories, single rooms with shared individual bathrooms, a common kitchen for everyone to use, and a rooftop terrace and other common areas for mingling with fellow travelers. Whether you're a family or individual backpacker, Space Hotel provides a home-like community in one of Melbourne's coolest areas. Dorms start as low as $19AUD, private rooms average about $50, and family rooms cost an average of $75AUD (depending on how many beds).
United Backpackers
United Backpackers' mission is to make backpacking more luxurious, so this property offers impeccably clean rooms and bathrooms, individual power units and lights for each bed, brand name linens with comfortable beds, and free, unlimited wifi, all in a central Melbourne location near Flinders Station that is to die for. Rated the top hostel in Melbourne, United Backpackers also features its very own onsite bar (Lost & Found) with nightly events, and guests are treated to a free pancake breakfast every morning. This quirky and funky hostel is fully wheelchair accessible, run by professional staff, and protected by high-caliber security. Private rooms average about $50AUD per night, while single-gender or mixed dormitories will only set you back roughly $14AUD each day.
FIND BACKPACKER HOTELS IN MELBOURNE