Dazzling Paris is world-famous for attractions like the Eiffel Tower, Louvre, and River Seine–attractions that lure travelers from all over the world to its luxury hotels and upscale restaurants. Yet, many budget-conscious visitors to the city also want to enjoy the city's sights without paying a premium price for lodging. Fortunately, Paris features affordable and cheap hotels in many of its tourist-friendly neighborhoods. In fact, many of Paris's greatest budget hotels are located near popular city attractions. Our guide to Paris's cheapest hotels will help you find a great place to hang your hat while you're exploring this spectacular world capital.
Introduction to Paris's Arrondissements and Affordable Hotels
Paris is divided into 20 neighborhoods–arrondissements as they're known. Those that are most popular with tourists and other visitors to the city feature cheap hotels as well as affordable luxury hotels. When searching for your ideal Paris accommodation, you'll be able to find best budget hotels that include modern amenities and picturesque Paris inns that brim with old-world charm. Many of Paris's cheapest hotels are clean, safe, and located in tourist-friendly areas of the city. Whether you're searching for le logis de Montemarte or a hôtel with a view of the River Seine, you'll be able to choose from affordable hotel options when you rely on this guide.
1st Arrondissement: Louvre

Paris's 1st Arrondissement is named for its main attraction–the Louvre. Situated primarily on the River Seine's right bank, the neighborhood is one of the city's oldest and includes the western portion of the Ile de la Cite. The 1st Arrondissement is generally a must-visit area of Paris and, as such, is home to a myriad of attractions. The Louvre is one of the most famous museums on the planet; it's also the world's largest art museum and takes up considerable space in the neighborhood. The Louvre has been a major Paris attraction since its public opening in 1793. The Louvre is home to world-famous artworks such as The Mona Lisa, Nike of Thamothrace, the Eros Medallion, and other works by masters like Vermeer, Caravaggio, Michelangelo, and Raphael.
The 1st Arrondissement is home to other notable Paris attractions as well. It makes sense to book a cheap hotel in the Louvre neighborhood so that you'll be in easy distance from the Palais Royal, Les Halles, Arc du Triomphe Carousel, and Musee Grevin. Many visitors enjoy staying at a budget hotel in the Louvre district because that can easily stroll along the river to view famed bridges like Pont Neuf and Pont des Arts. The area's magnificent gardens are perfect for visiting during the warm season. The luxurious Hotel Ritz Paris is located in the 1st Arrondissement, but travelers will also find affordable accommodations near major attractions like the Louvre.
1st Arrondissement Affordable Hotels
Check in to a hotel or apartment near the Louvre
Hotel Louvre Bons Enfants
Grand Hotel Dechampaigne
Hotel Agora
4th Arrondissement: Hotel-de-Ville
Paris's 4th Arrondissement is located on the right bank of the River Seine and includes historic and cultural attractions like Notre Dame de Paris, Saint Jacques, Tower, and Rue des Rosiers. The neighborhood includes the eastern portion of Ile de la Cite and also boasts stunning old-world architecture, shops and boutiques, and popular restaurants and cafes. The medieval area of Le Marais is located in the 4th Arrondissement and is, itself, a popular destination. It's also a trendy place to shop. When searching for your lodging, be sure to check for hotels near Hotel-de-Ville attractions like Centre Georges Pompidou, Hotel de Sully, Maison Europeenne de la Photographie, Salon Frederic Chopin, and Saint Louis en l'Ile Church.
If you're looking for a Paris budget hotel in this part of the city, you're apt to find several that feature many services and amenities in spite of their affordable pricing. Because many of Hotel-de-Ville's affordable hotels are conveniently located near major area attractions, it's a good idea to book well in advance so you can secure your first option.
Budget Hotels in the 4th Arrondissement
Hotel Caron
Castex Hotel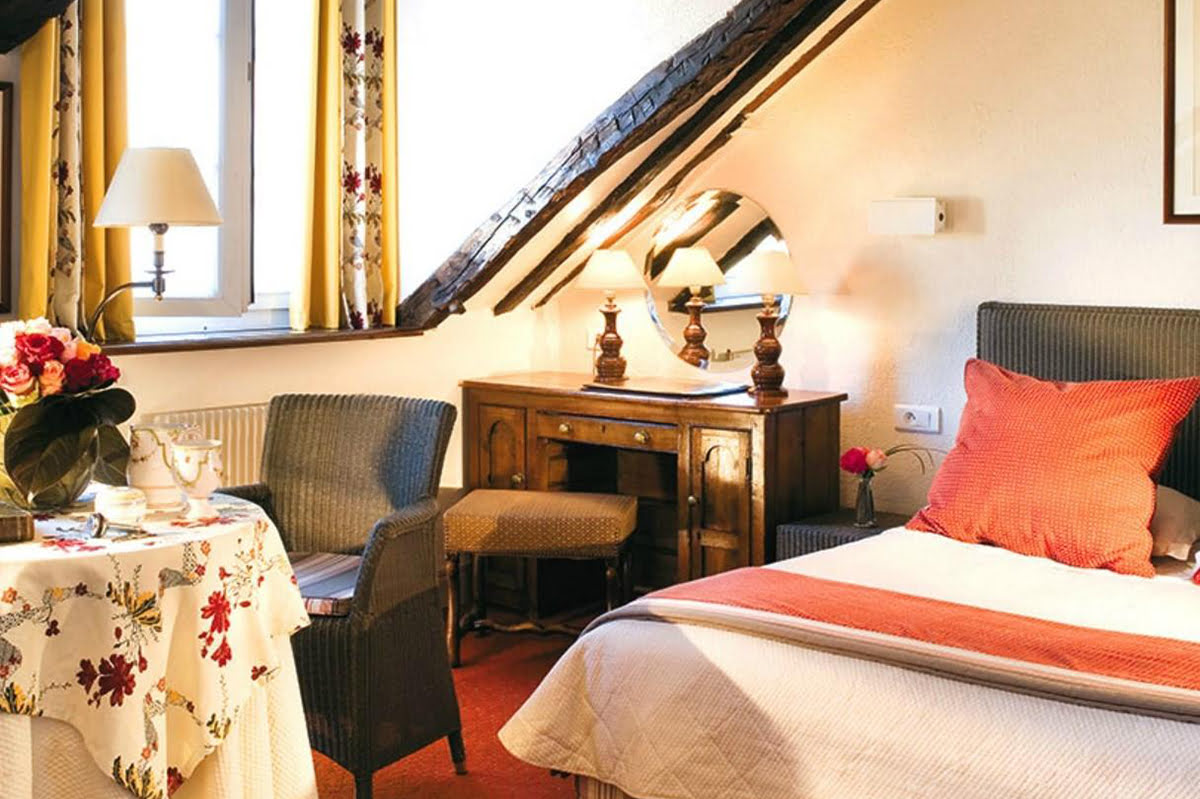 Hotel de Lutece
5th Arrondissement: Pantheon
The 5th Arrondissement is popularly home to Paris's Quartier Latin, a university district that is known for its vibrant atmosphere and historic architecture. This area is one of the oldest in Paris and was first constructed by the Romans. The 5th Arrondissement is located on the left bank of the River Seine and boasts many renowned places of interest. Certainly, you can find a revered luxury hotel in this part of the city, but there are many discount and budget hotels located near the neighborhood's colleges, universities, and attractions too.
When searching for a cheap Paris hotel in the Pantheon neighborhood, try to find one near attractions like Musee de Cluny, Arenes de Lutece (an ancient Roman site), Fontaine Saint-Michel, Musee National d'Histoire Naturelle, Church of Val de Grace, and the Musee de Sculpture en Plein Air. Many visitors to Paris enjoy staying at accommodations near the Sorbonne in order to take enjoy the many bistros and cafes in the vicinity.
Best Budget Hotels in the 5th Arrondissement
Check in to a hotel or apartment near the Quartier Latin
Hotel Marignan
Hotel Minerve
Hotel Devillas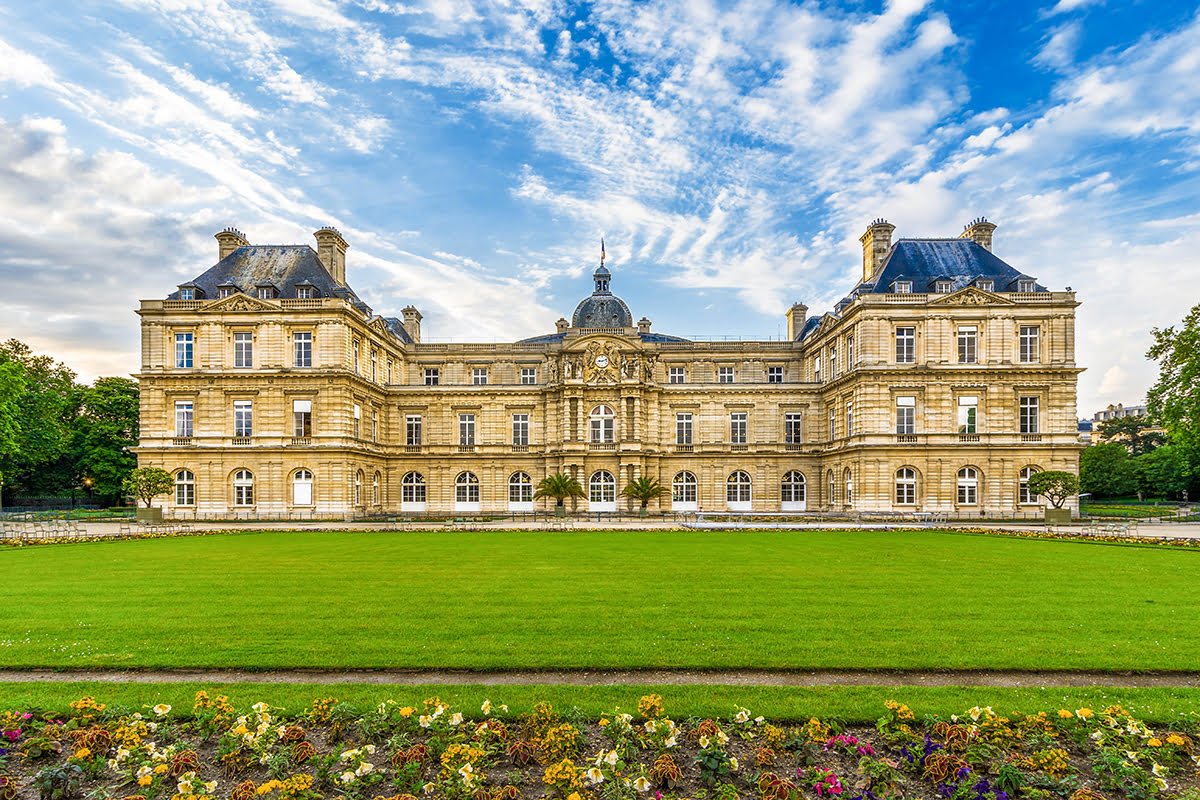 6th Arrondissement: Luxembourg
The 6th Arrondissement is also referred to as Luxembourg and includes the historic neighborhood of Saint-Germain-des-Pres. The Luxembourg area is located on the left bank of the River Seine and is world famous for its stunning architecture and historic café culture. Luxembourg has long been revered for its intellectual scene, art galleries, and fashion boutiques. Not surprisingly, there are many good hotels in this part of Paris, but visitors will also be pleasantly surprised by its good-quality affordable hotels.
Before selecting your Paris accommodation, take time to consider the Luxembourg neighborhood's attractions. You might want to obtain lodgings in this historic part of the city. Some of the most popular attractions of the 6th Arrondissement are: Luxembourg Garden, Medici Fountain, Les Deux Magots, Luxembourg Palace, Pont Saint-Michel, Odeon Theatre de L'Europe, and Musee de Mineralogie.
Check in to a hotel or apartment near Luxembourg Garden
Les Jardins du Luxembourg Hotel
Hotel Le Petit Belloy Saint Germain
Hotel Fontaines du Luxembourg
7th Arrondissement: Palais-Bourbon
The 7th Arrondissement is particularly popular with travelers to Paris as it's the home of the Eiffel Tower. Not surprisingly, many of the city's top hotels are located nearby–even budget Paris hotels! The Palais-Bourbon neighborhood is located on the city's left bank of the River Seine and is centrally located. The 7th Arrondissement is a convenient area to book an affordable accommodation because it's a hub for transportation, so travelers will have little problem getting from their hotel to other attractions throughout the Paris.
Some of the best hotels in Paris, budget or otherwise, can be found in Palais-Bourbon. Many are situated near the neighborhoods best-known attractions like the Eiffel Tower, of course, but also the French National Assembly, Musee Rodin, Champs de Mars, Hotel des Invalides, Musee du Quai Branly, Musee Maillol, and the Musee National de la Legion d'Honneur et des Ordres de Chevalerie. Many visitors also hope to book budget hotels near the arrondissement's best bistros, boulangeries, and cafes like Auguste, Aux Fins Gourmet, Café du Marche, Café Varenne, Gaya Rive Gauche, Café Constant, L'Arpege, and Le Voltaire.
Affordable Hotels in the 7th Arrondissement
Check in to a hotel or apartment near the Eiffel Tower
Hotel Thoumieux
Hotel de la Paix Tour Eiffel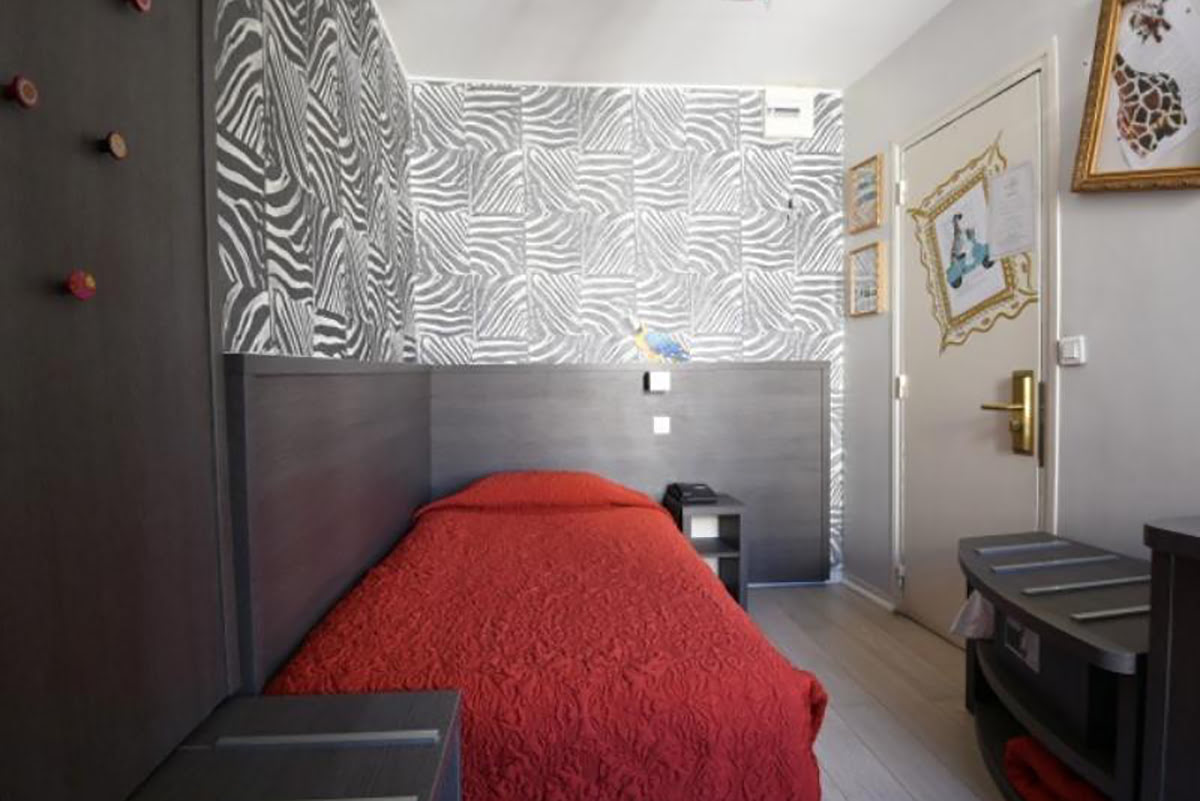 Hotel Amelie
8th Arrondissement: Elysee
Located on the right bank of the River Seine, the 8th Arrondissement is the is centered around the prestigious Champs Elysees, one of the most famous avenues in the world. Although not an area particularly known for the cheapest hotels in Paris, there are some affordable hotel options to consider if you want to bed in this part of the city. The Champs Elysees is a premier shopping district that boasts world-class brands like Chanel and Louis Vuitton. Celebrated cafes and restaurants like Le Cinq, Fauchon, and Le Clarence line this famed boulevard as well.
If you enjoy people watching and shopping, the 8th Arrondissement is a terrific place to book your affordable luxury hotel or inn. If you select a discount hotel near the Champs Elysees, you'll be in close proximity to the area's best-loved attractions like the Arc de Triomphe, Eglise de la Madeleine, Grand Palais, Hotel de la Marine, Pont Alexandre III, Musee Cernuschi, Theatre de Champs Elysees, Elysee Palace, Gare Saint-Lazare, Eglise Saint-Augustin, and Parc Monceau. Some affordable hotels are also located within easy distance of 8th Arrondissement shops and stores like Galeries Lafayette, Le Printemps, Guerlain, Kusmi Tea, Dior, Chloe, and Givenchy.
Good Hotels in the 8th Arrondissement
Check in to a hotel or apartment near the Champs Elysees
Hotel Cristal
Hotel Augustin-Astotel
Hotel Chavanel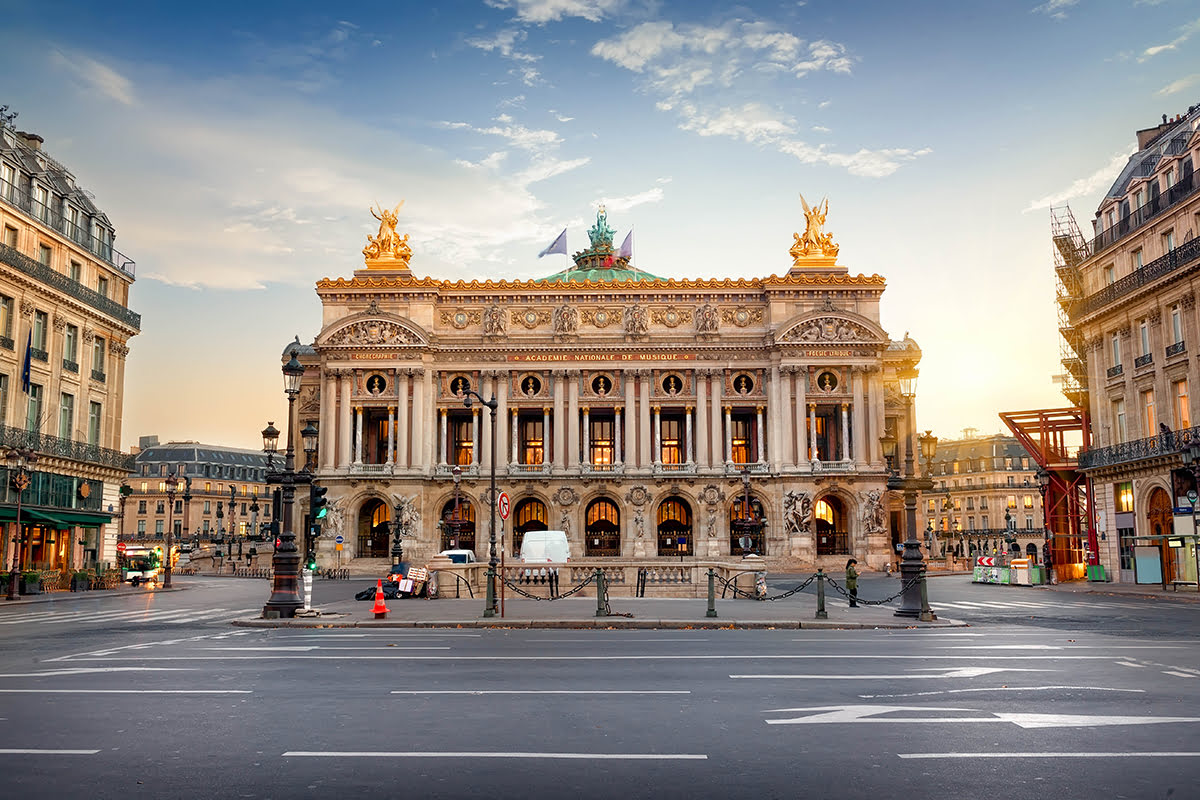 9th Arrondissement: Opera
If you're visiting Paris to witness its most celebrated cultural attractions, you might want to locate a budget hotel in the 9th Arrondissement. This neighborhood is located on the right bank of the River Seine and is world-famous for its many theatres. Highlights of the neighborhood are the Paris Opera and the Palais Garnier. Of course, the Opera district is home to many posh hotels, but visitors can also find some affordable Paris hotels here too.
Other attractions of the 9th Arrondissement are the Folies Bergere, Paris Olympia, Musee du Parfum, Fondation Dosne-Thiers, Square Montholon, and Musee Gustave Moreau. Some travelers may want to locate a budget hotel near these well-known Paris landmarks and attractions. The 9th Arrondissement features reliable public transportation to other parts of the city too. Many visitors find it convenient to lodge in this picturesque part of the city for that reason.
Affordable Hotels in the 9th Arrondissement
Check in to a hotel or apartment near the Paris Opera
Grand Hotel Du Havre
Hotel Antin Trinite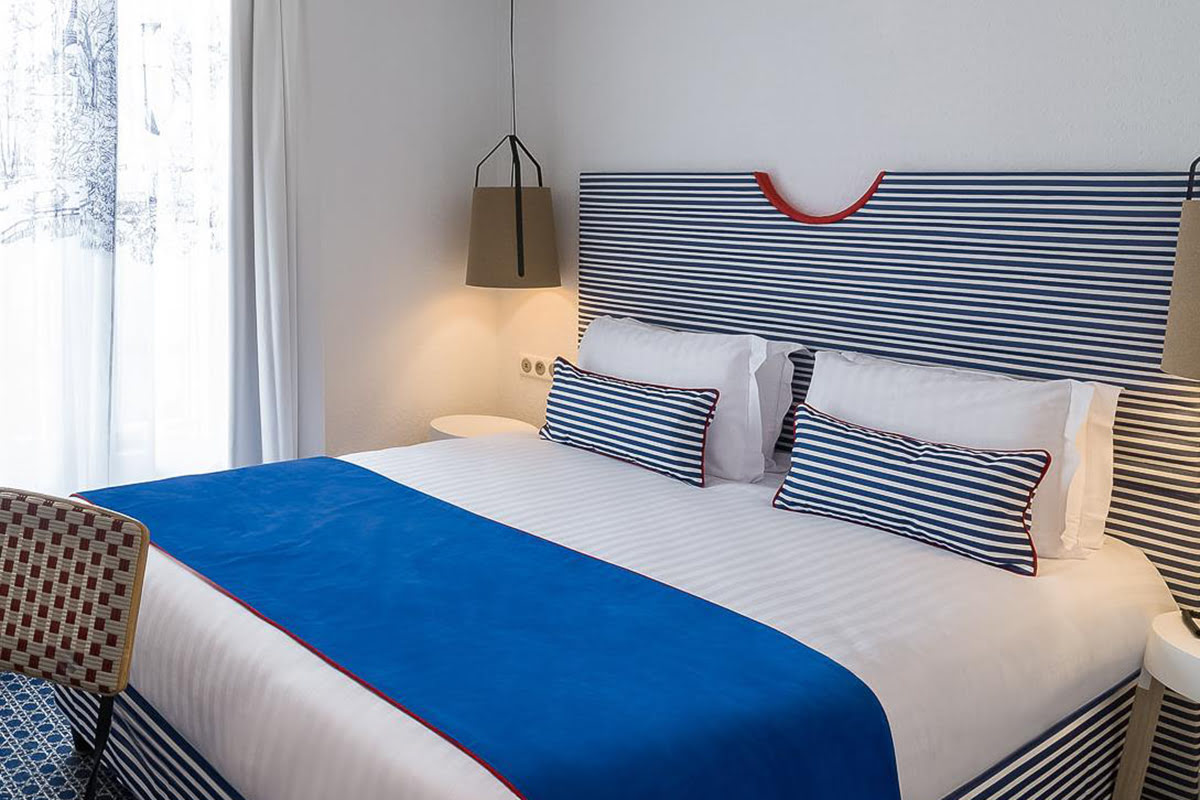 Hotel 34B Astotal
16th Arrondissement: Passy
The 16th Arrondissement, known as Passy, is a popular place to book a discount hotel. The arrondissement boasts a great location that includes part of the Arc de Triomphe. Passy is famous for its historic architecture, parks, and world-class museums. Sports fans may also want to book a cheap hotel in Passy if they are visiting Paris to catch a football game at Parc des Prince. The 16th Arrondissement is filled with cultural attractions like Palais Galliera, Guimet Museum, Place du Trocadero, Roland Garros Stadium, Bois de Boulogne, Place de l'Etoile, Exploradome, Jardin des Serres d'Auteuil, Musee Clemenceau, Musee National de la Marine, and the Theatre National de Chaillot. It makes sense for many Paris visitors to reserve a hotel room near one of these celebrated sites.
Passy is also home to outstanding restaurants and cafes. Some travelers might prefer to find a hotel near establishments like Mayfair Garden Champs Elysees, Etude, Bistro Paul Chene, Saint James Paris–Le Restaurant, Antoine, La Pavillon de la Grande Cascade, Bistro 31, or Le Pre Catelan. The area Passy boasts both luxury hotels and affordable hotel options. Since Passy is located near major Paris attractions like the Eiffel Tower and Champs Elysees, it remains a popular place to book a Paris hotel.
Good Hotels in the 16th Arrondissement
Check in to a hotel or apartment near the Champs Elysees
Hotel Passy Eiffel
Floride Etoile Hotel
Residence Foch
18th Arrondissement: Montmartre
An historically famous enclave for artists, the 18th Arrondissement, known more familiarly as Montmartre, attracts many visitors. This part of Paris is home to both luxury and budget hotels. Montmartre is located on the right bank of the River Seine and is particularly famous for its iconic Moulin Rouge Cabaret landmark. The Montmartre skyline is dominated by the Sacre Coeur Basilica that sits atop its hill. Visitors to Paris often enjoy staying at a Montmartre hotel because of the neighborhood's authentic Parisian ambience. The area has a strong local flavor and is home to beloved bistros and cafes.
If you choose to stay at an affordable Paris hotel in Montmartre, you'll want to book a room near a popular eatery like Le Griot, L'Escalier, Petite Fleur, or Chez Toinette so you can soak up the delicious smells! Of course, Montmartre boasts many attractions like the Basilica of Sainte-Jeanne-d'Arc, Place des Abbesses, Musee, de Montmartre, Place du Tertre, Moulin de la Galette Windmills, Eglise Saint-Jean-de-Montmartre, and Musee de la Vie Romantique. Many travelers to Paris opt to book a discount hotel near one of these celebrated sites.
Budget Hotels in Montmartre
Check in to a hotel or apartment near Montmartre
Audran Hotel
Angleterre Hotel
Hotel Regyn's Montmartre