Tokyo is a large and sprawling metropolis that is impossible to see fully in just one trip. With the right Tokyo map and guide, however, you can easily plan a visit to some of the most iconic landmarks and popular locales, such as the Tokyo National Museum, Tokyo Tower, and Tokyo Disneyland . For a more convenient overview, the Greater Tokyo Area can be divided into six main sections.

1. Central Tokyo
Central Tokyo is made up of the Chuo, Minato, Chiyoda, and Bunkyo wards. It is both the geographical and economic heart of the city, with Tokyo Station providing the main mode of access in and out. There are plenty of shopping, dining, and entertainment opportunities in Central Tokyo.
Main attractions in Central Tokyo
• Ginza, a high-end shopping, dining, and entertainment district
• Imperial Palace, the historic and current residence of the Emperor
• National Museum of Modern Art, Japan's first national art museum
• Akihabara, a popular shopping hub famous for its electronic retailers
• Koishikawa Korakuen Garden, one of the oldest gardens in the city
• Hama-Rikyu Gardens, a beautiful garden alongside Tokyo Bay
Check In to HOTEL MUSSE GINZA MEITETSU, Step Out to Ginza
Discover more hotels and apartments around Tokyo Station
2. Northern Tokyo
Northern Tokyo is a collection of residential neighborhoods, historic sites, shrines, and street markets. It's a great place to see how the locals really live and play. Northern Tokyo is also considered to be the gateway to Northern Japan. From Ueno Station, you can catch numerous trains heading out to Japan's Tohoku Region.
Main attractions in Northern Tokyo
• Ueno Park, one of the most popular parks in the city and a top place to watch the cherry blossoms bloom
• Tokyo Dome, a major entertainment venue and home of the Yomiuri Giants baseball team
• Tokyo National Museum, one of the world's largest art museums
• National Science Museum, home to natural history and science exhibitions
• Rikugien Garden, one of Tokyo's most beautiful landscaping gardens
Check In to Mitsui Garden Hotel Ueno, Step Out to Ueno Park
Discover more hotels and apartments around Ueno Station
3. Southern Tokyo
Southern Tokyo is home to some of the most desirable districts in the city, including Shimbashi, Shinagawa, and Roppongi. High rise towers and beautiful streets lined with trees coexist in this hub of shopping, entertainment, and food. Here, you'll find some of Tokyo's most exclusive neighborhoods and best European-style outdoor cafes.
Main attractions in Southern Tokyo
• Tokyo Tower, the second-largest structure in the country
• Tokyo Midtown, a collection of shops, restaurants, museums, and luxury hotels
• Miraikan, a national museum devoted to the emerging sciences and innovation
• Odaiba, a man-made island in Tokyo Bay
• National Art Center Tokyo, an art museum showing only temporary exhibits
Check In to The Prince Park Tower Tokyo Hotel, Step Out to Tokyo Tower
Discover more hotels and apartments around Roppongi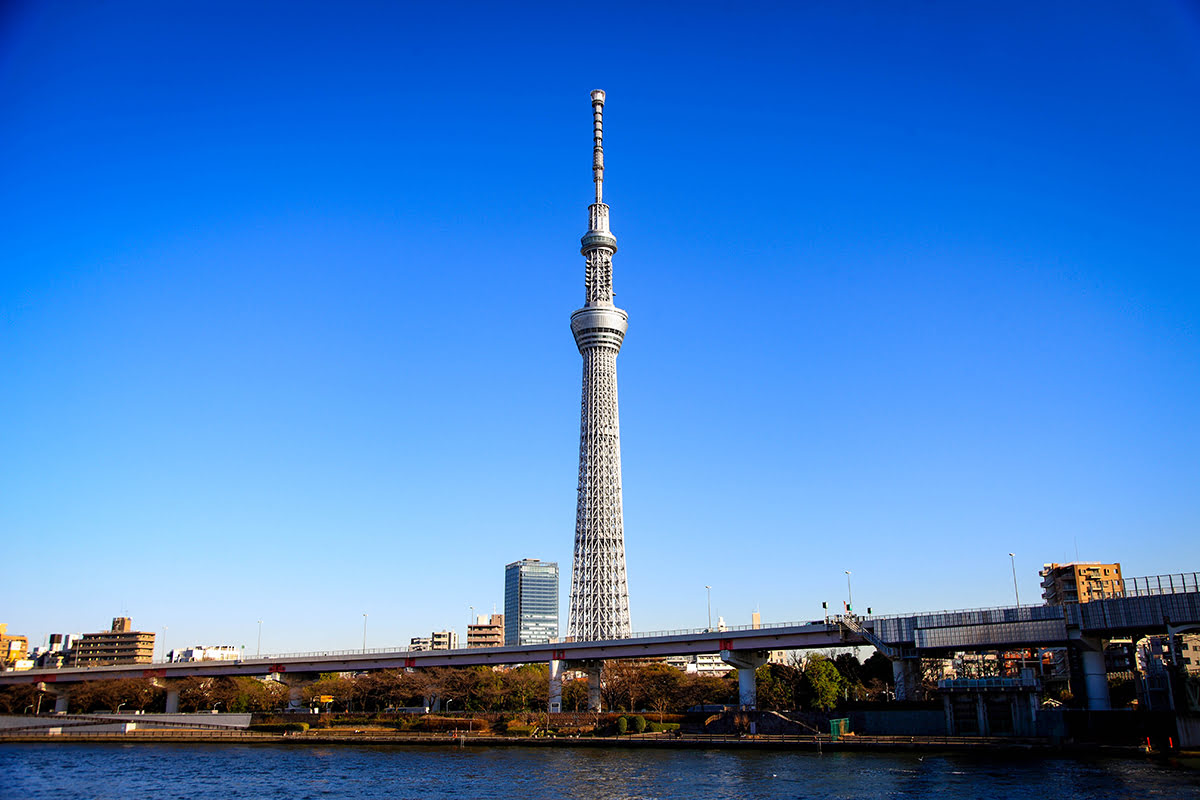 4. Eastern Tokyo
Eastern Tokyo is the city's most traditional area. You'll find signs of the historic Edo culture juxtaposed with the landmarks of modern Tokyo. It is also the site of Tokyo's latest coffee boom, with some of the most popular coffee shops in the city. Kiyosumi Shirakawa Station is a great starting point for exploring Eastern Tokyo.
Main attractions in Eastern Tokyo
• Tokyo Skytree, the world's tallest stand-along communications tower
• Sensoji Temple, one of the most popular Buddhist temples in Tokyo
• Toyosu, a man-made island home to the world's largest fish market
• Kiyosumi Shirakawa, a trendy Edo-period neighborhood
• Fukagawa, a Bayside district with ancient shrines and ocean views
Check In to Nine Hours Asakusa, Step Out to Sensoji Temple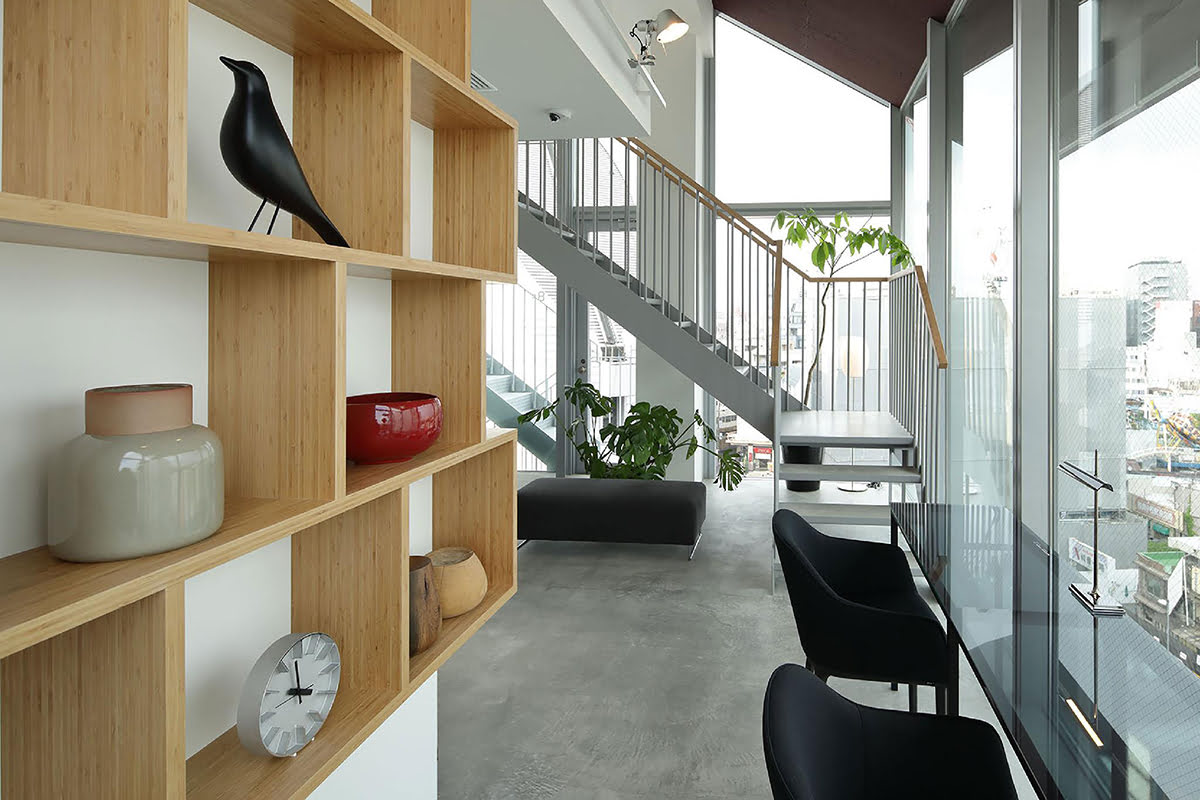 Discover more hotels and apartments around Kiyosumi Shirakawa Station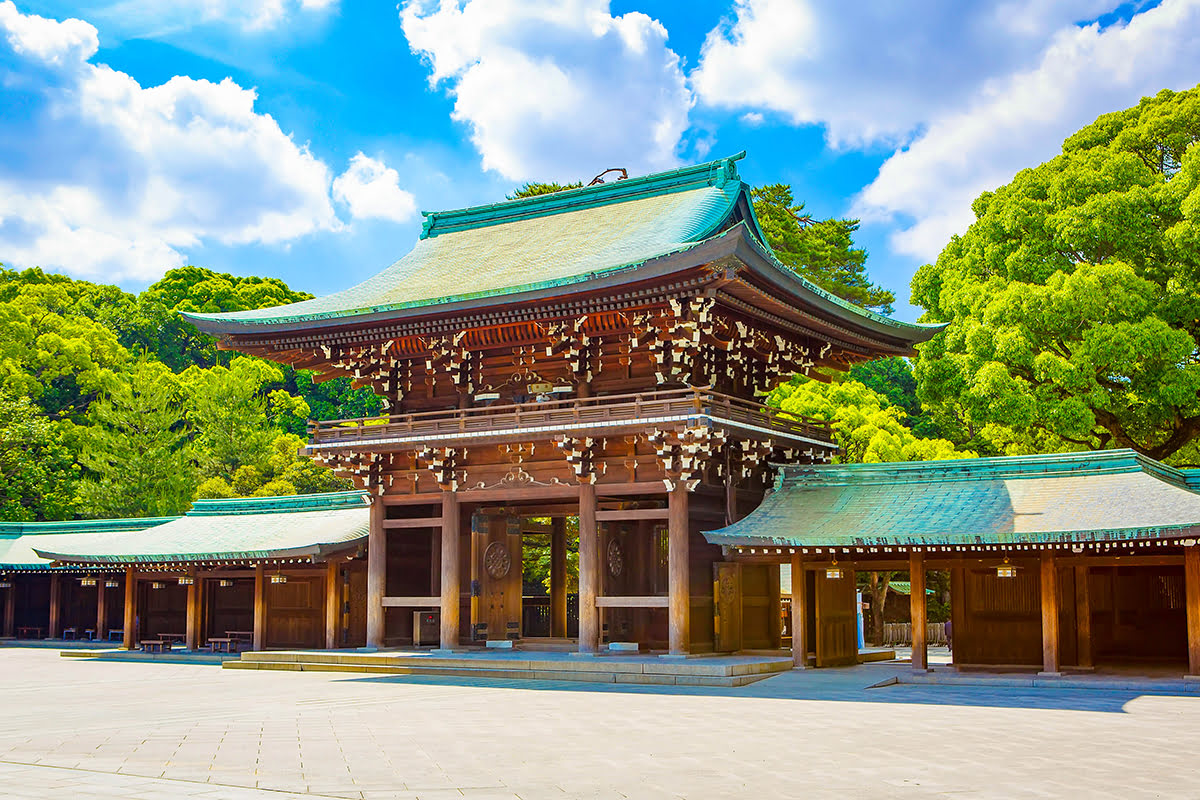 5. Western Tokyo
Western Tokyo has a younger energy and consists of some of the city's hippest districts, including Shibuya and Sinjuku. It is a highly populated and lively area where something interesting is always going on. Shinjuku Station, which handles over 2 million passengers each day, is one of the busiest train stations in the world.
Main attractions in Western Tokyo
• Meiji Shrine, a popular shrine in the middle of a large forest
• Shinjuku Gyoen Park, three stunning landscape gardens located near Shinjuku Station
• Japanese Sword Museum, devoted to Japanese swords and metal work
• Nezu Museum, a collection of pre-modern art from Japan and East Asia
• Nakano Broadway, a popular shopping center for anime goods
Check In to Hotel Gracery Shinjuku, Step Out to Shinjuku Station
Discover more hotels and apartments around Meiji Shrine
6. Outlying area
The region even further west of Western Tokyo is known as the outlying area. This includes the prefectures of Chibi, Sagamihara, Saitama, Yokohama, and Kawasaki. These areas are just a short train ride from Central Tokyo. They are also home to many well-known landmarks that people strongly associate with Tokyo, despite the fact that these landmarks are a little further out.
Main attractions in the outlying area
• Tokyo Disneyland, the first Disney park constructed outside of the United States
• Tokyo DisneySea, Tokyo Disneyland's companion park
• Ghibli Museum, a museum devoted to the works of Studio Ghibli
• Sanrio Puroland, a theme park centered on the iconic Hello Kitty character
Check In to Tokyo Okura Hotel Bay, Step Out to Ghibli Museum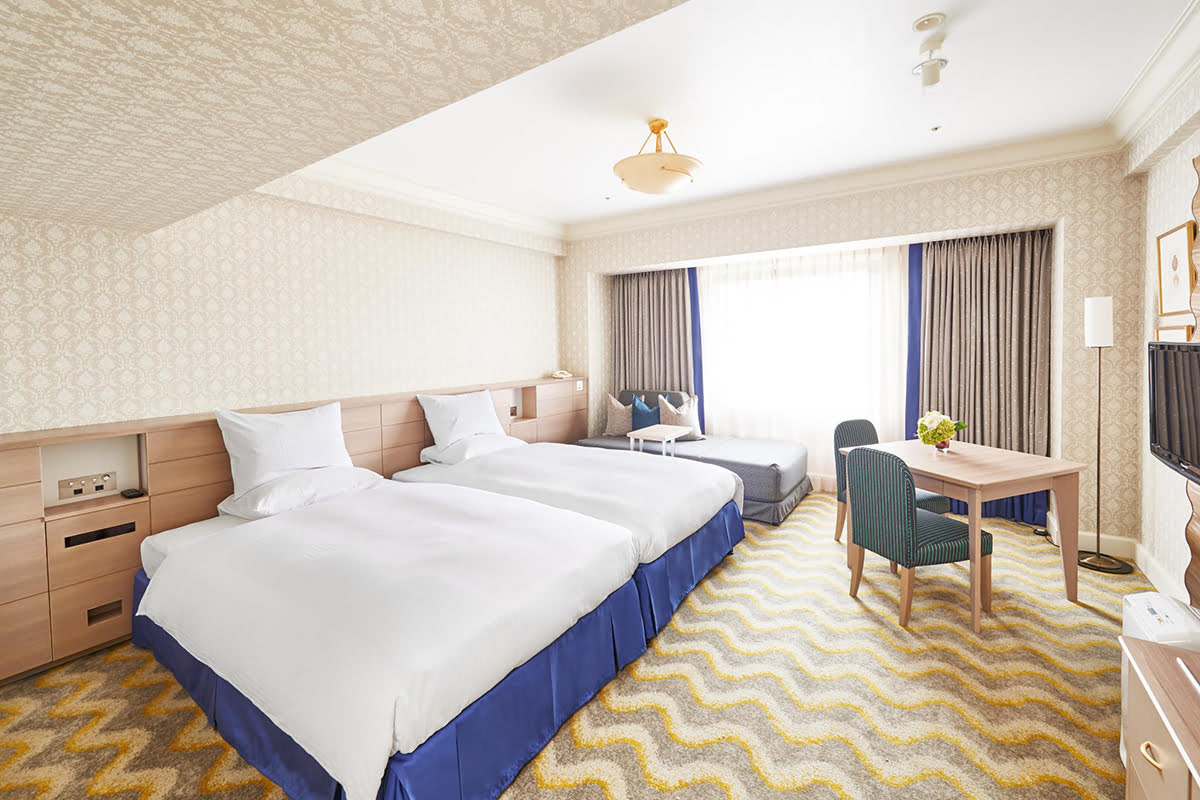 Discover more hotels and apartments around Ghibli Museum
Tokyo Map