Japanese food varies in flavor from region to region, but locals throughout the land share a love for many of the same dishes. You'll find ALL the best Japanese cuisine in Tokyo! From hand-rolled sushi to house-made sake, Tokyo is considered to be the world capital of gastronomy.
AGODA EXTRA: Tokyo takes the cake when it comes to breaking world records. Home to the world's biggest wholesale fish market, Toyosu Market, and former title holder of the largest number of beer toasts conducted in one venue (Meiji Jingu Stadium), Tokyo also takes the prize for most restaurants with Michelin stars! Top venues in Tokyo have earned more stars than restaurants in Paris and New York combined, and some restaurant icons, like Usuki Fugu Yamadaya and Sukiyabashi Jiro, maintain their coveted three-star status year after year.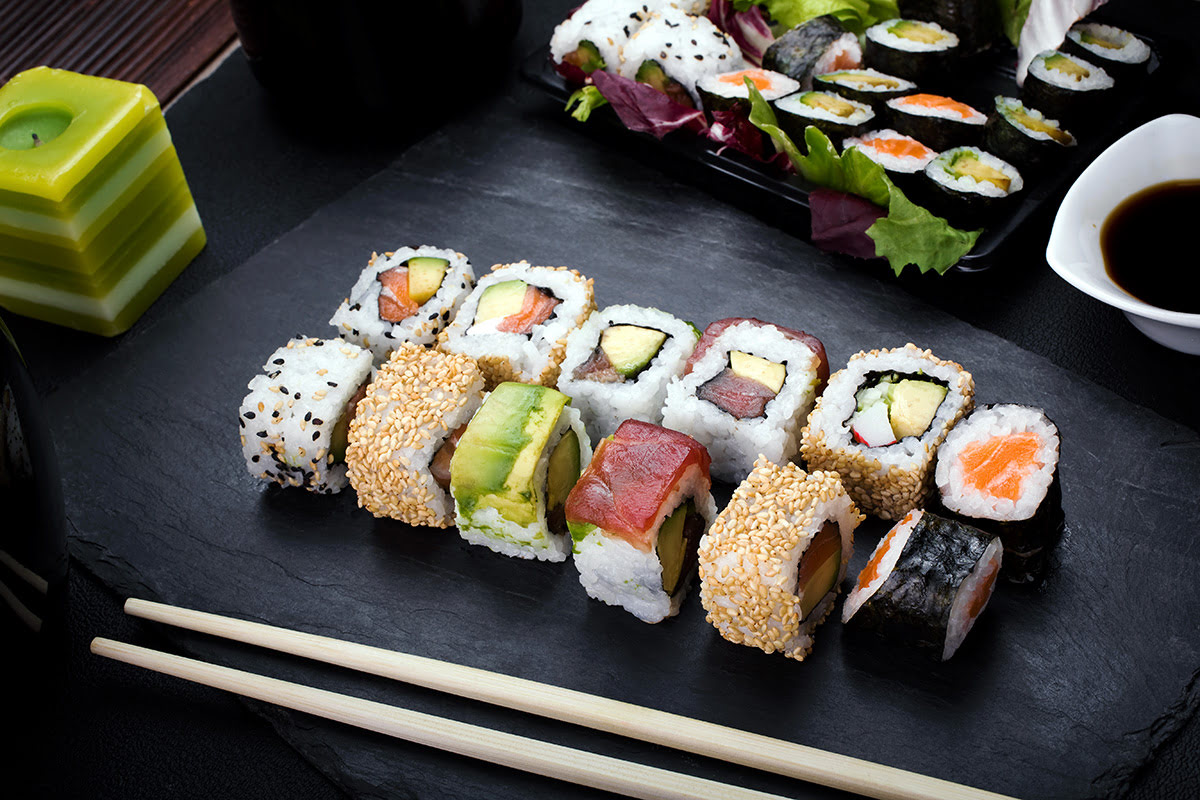 1. SUSHI
Made of "vinegared" rice, or sushi rice, rolled around a dizzying array of seafood and vegetables, sushi can be intimidating for the novice. Pointing to what looks good is generally the easiest way to choose your "zushi," but if you're determined to roll with the pros, start with these Tokyo staples:
Makizushi (nori roll): the quintessential sushi roll, makizushi can be wrapped in thin omelet, soy paper, cucumber or seaweed. Fermented, or pickled, rice is stuffed with everything from crab-flavored fish cake and seafood to pickled radish and lotus root. Futomaki are "super-sized" nori rolls.

Nigirizushi: nigiri is similar to sashimi. Both consist of fresh slices of raw fish, but nigiri is served over a pressed, oblong mound of sushi rice. Sashimi is served without rice or with white rice on the side.

Inari-zushi: a pouch of fried tofu filled with sushi rice.

Chirashizushi: "scattered sushi" is a bowl of sushi rice topped with traditional ingredients like shrimp, mushroom, shredded omelet and bamboo shoots.
Best places to eat sushi in Tokyo:
Tsukiji Market: 5 Chome-2-1 Tsukiji, Chūō, near Tsukiji Station
Sushi Saito: ARK Hills South Tower, 1 Chome – 4-5 Roppongi, Minato, near Roppongi-Itchome Station.

Hatsune Sushi: 5 Chome-20-2 Nishikamata, Ōta, near Kamata Station

Sugita: View Heights Nihonbashi, 1 Chome-33-6, Nihonbashi Kakigara-cho, Chūō
Check In to HOTEL MUSSE GINZA MEITETSU, Step Out to Tsukiji Fish Market
FIND HOTELS NEAR NIHONBASHI STATION
2. RAMEN
We're not talking about packaged noodles here. But we are talking about one of Japan's most popular – and slurpiest (we just made that word up because it seems so fitting) – comfort foods! Ramen restaurants generally offer a kotteri (rich) broth or an assari (light) broth in four main flavors, and this is what you need to know about them:
Shio (salt): this clear broth is seasoned with sea salt and flavored by meat or fish that is simmered just long enough to get the flavors rolling.

Tonkotsu (pork bone): pork bones are boiled until this broth turns a milky, golden color. A good tonkotsu leaves an oily sheen on your lips after you eat it!

Shōyu (soy sauce): this broth starts with a fish, chicken or beef base and is pepped up with one of Japan's most popular flavors, soy sauce.

Miso (fermented soybean paste): Japan's newest ramen flavor fusion is miso, a tangy paste of fermented beans. The craze caught on in the mid-1960s in Hokkaido and has remained a mainstay menu item ever since.
Top your ramen with slices of fish, fish cake roll, roasted pork, vegetables seaweed, spring onions or a soft-boiled egg.
Where to eat ramen in Tokyo:
You'll find branches of Ramen Jiro and Ichiran throughout Tokyo, or take a quick trip to Ikebukuro, near Ikebukuro in Toshima, to suck up some tasty noodles at Mutekiya.
Check In to Sunshine City Prince Hotel Ikebukuro Tokyo, Step Out to Ikebukuro
FIND HOTELS NEAR IKEBUKURO TRAIN STATION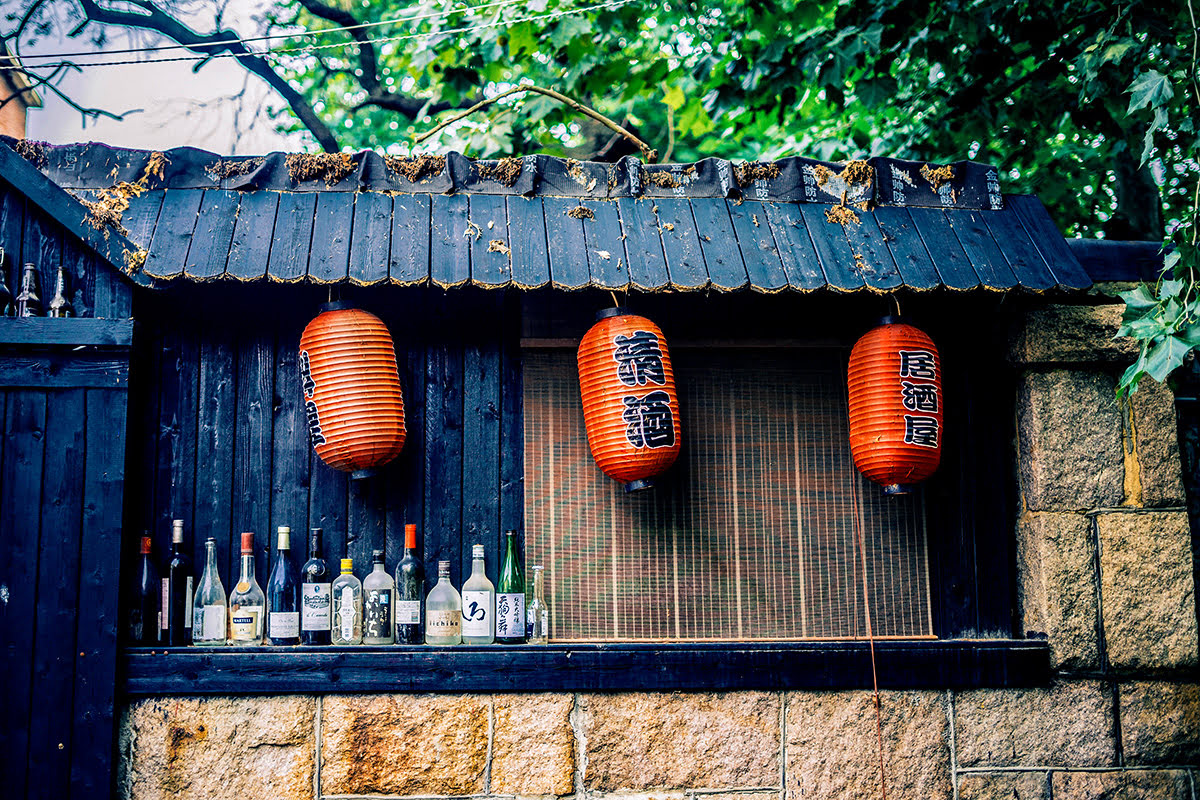 3. IZAKAYA
Japanese pubs, or izakaya, are a way of life for Japanese locals. Doors to neighborhood watering holes start flying open just before 5 p.m., and local workers, or salarymen, flood the establishments for cheap food and drinks. Tokyo is home to thousands of izakaya, and if you ask around, you'll find that almost everyone has a personal favorite. If you can't nail down a good one on your own, start browsing for a stool in one of these neighborhoods:
▪ Shinjuku Omoide Yokochō (Memory Lane) (Shinjuku Station)

▪ Ameyoko in Taito (Ueno Station)

▪ Yurakucho at Gaado-shita in Chiyoda (Tokyo Station)

▪ Shibuya Nonbei Yokocho (Drunkard's Alley) in Shibuya (Shibuya Station)

▪ Hoppy Dori in Asakusa (Asakusa Station)
Check In to Hundred Stay Tokyo Shinjuku, Step Out to Shinjuku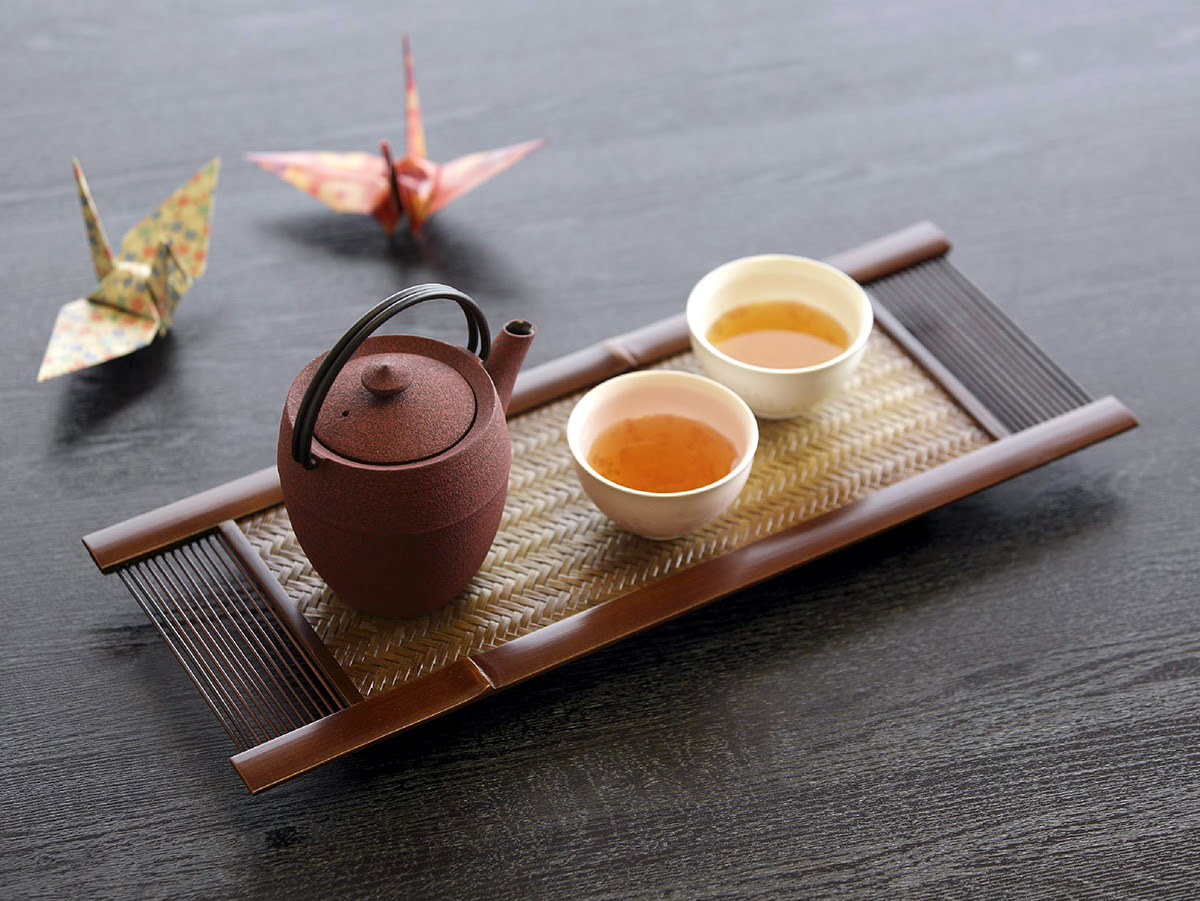 FIND HOTELS & APARTMENTS IN SHIBUYA
4. TONKATSU
Besides its unbeatable flavor, the best thing about tonkatsu is that it can be found anywhere. One of Japan's most popular comfort foods, tonkatsu is a pork cutlet dredged in flour, egg and panko bread crumbs and fried to a soul-satisfying crispiness. Tonkatsu is served with various side dishes, and you can order it smothered in Japanese curry or simply fresh out of the fryer. Most tonkatsu "sets" come with a house-made tonkatsu sauce, all the shredded cabbage you can eat, Japanese rice and a steaming bowl of miso soup.
Best place to eat tonkatsu in Tokyo:
Tonkatsu Aoki (2 locations): 5 Chome-43-7 Kamata, Ōta, and 1 Chome-11-12 Hamamatsuchō, Minato
Check In to Red Roof Inn Kamata Haneda Tokyo, Step Out to Kamata
FIND HOSTELS & RYOKANS NEAR HAMAMATSUCHO STATION
5. SHABU-SHABU
Named after the sound it makes when elements are stirred around in a pan of boiling water, shabu-shabu is one of Japan's favorite hot pot dishes. The meal generally comes with tender slices of beef, loads of vegetables and tofu, which are cooked individually in the boiling water. By the end of the meal, you'll have a succulent broth. Pour it over rice and enjoy your shabu-shabu down to the very last morsel.
Where to eat shabu-shabu in Tokyo:
Imafuku Suki Yaki: 1 Chome-12-19 Shirokane, Minato

Seryna: 3 Chome-12-2 Roppongi, Minato
Check In to Candeo Hotels Tokyo Roppongi, Step Out to Seryna
FIND HOTELS & GUEST HOUSES NEAR AZABU JUBAN STATION
6. SOBA
Tokyoites love their soba. These vitamin-packed buckwheat noodles grew popular during the Edo period (1603-1868) for providing nutrients which white rice is missing. Soba comes two ways – hot or cold – and is paired with tsuyu, a sauce made of cooking stock (dashi), sweet soy sauce and rice wine (mirin). Grab some chopsticks for cold soba, which is often topped with nori seaweed, grated radish, okra or vegetables. Cold soba is dipped directly into the tsuyu sauce, whereas hot soba noodles are smothered in a broth flavored with tsuyu sauce. Add-ins for hot soba include everything from little fish cakes to mushrooms, and the louder you slurp your soup, the better you'll fit in with locals!
Best places to eat soba in Tokyo:
Kanda Matsuya: 1 Chome-13 Kanda Sudacho, Chiyoda.

Tamawarai: 5 Chome-23-3 Jingūmae, Shibuya
Check In to Sotetsu Fresa Inn Tokyo-Kanda, Step Out to Kanda Station
FIND HOTELS & ACCOMMODATIONS NEAR SHIBUYA STATION
7. SAKE
Don't forget to wash down your traditional Japanese meal with a traditional Japanese drink. A shot of sake is a must-try, of course, but don't pass up a taste of shōchū, Umeshu plum wine or amazake, either.
Sake: the national beverage of Japan, sake is a rice wine, but it is brewed more like a beer than a wine, giving it a milder flavor than wine but a fruitier fragrance than beer.

Shōchū: stronger than wine and sake, shōchū is typically distilled from rice, barley, sweet potatoes, buckwheat or brown sugar. Shōchū is mostly found in mixed drinks but can be ordered "neat" and on the rocks.

Umeshu plum wine: umeshu is made with unripe ume (native Japanese) fruits. The sweet and sour flavor compliments a host of cocktails, including the Flaming Plum, Umeshu Sour and Umeshu Tonic.

Amazake: this fermented rice drink is served warm and sweet and often contains so little alcohol that even children can drink it. Enjoy it as an after-meal dessert with the family or as a hangover cure after a long night of sake and shōchū tasting!

Green tea: you may never need to specify your green tea preference in Japan because green tea is everywhere and in everything. Just in case, though, a few basics include matcha (powdered tea), genmaicha (green tea leaves roasted with brown rice) and ryokucha (steamed green tea).

Sakura tea: a slightly salty drink made with pickled cherry blossoms, sakura-yu means "beginning" and is traditionally served at weddings, but you'll find it in restaurants throughout Tokyo.

Soy milk: soy milk comes in all kinds of flavors (like more than 50!) in Japan. Supermarkets and convenience stores sell cold varieties like banana, strawberry, almond, chocolate and melon, but for a more traditional experience, grab a warm bag of "saucepan" soy milk from a street vendor.
Best places to try sake and Japanese drinks in Tokyo:
Akaoni: 2 Chome-15-3 Sangenjaya, Setagaya

Kurand Sake Market (6 locations): Shinjuku, Shibuya, Ueno, Ikebukuro, Shimbashi, Yokohama
Check In to Futakotamagawa Excel Hotel Tokyu, Step Out to Setagaya
FIND HOTELS & ACCOMMODATIONS IN KANAGAWA
Explore Agoda's Homestays & Vacation Rentals
Apartments
107,455 properties
Vacation Rentals
517,703 properties
Private Villas
181,167 properties